40,000 NATO troops to stage massive European war games
After the 2014 pullout from Afghanistan, NATO is set to stage huge European war games involving 40,000 troops, about seven times the size of the recent drills in the Baltic, with critics in the crisis-hit EU calling it a waste of money.
The Western alliance claims this is to test the members' capability and teamwork, mainly for reasons of matching America's commitment to the alliance, as well as keeping their edge after the Afghan mission is over.

The exercises, set to start in 2015, will involve 40,000 troops deployed in Spain and Portugal. NATO land forces commander U.S. Army Lieutenant-General Frederick Hodges told Reuters that "this kind of exercise, this sort of complexity, is going to be the norm," so the exercises are just the first in a series.
The major reason given by NATO is that troops need to stay sharp and practice their interoperability, especially after Afghanistan, in times of military inactivity. 
NATO Secretary-General Anders Fogh Rasmussen has emphasized the importance of Europe's role in the alliance, in September saying that "European nations can – and should – do more to match America's commitment." 
But some in Europe say that the EU cannot afford such an expensive venture in times of economic hardship, and that it isn't really necessary either. 
Karl Rehbaum, a former officer with the East German security services, says that "there isn't any need to put these troops in Europe. I think they would've ramped up operations even if Afghanistan wasn't coming to an end… Instead of a defensive army, they want to make an army of intervention, of aggression. NATO is responsible for three-quarters of global arms spending at a time when many of its members are flat broke."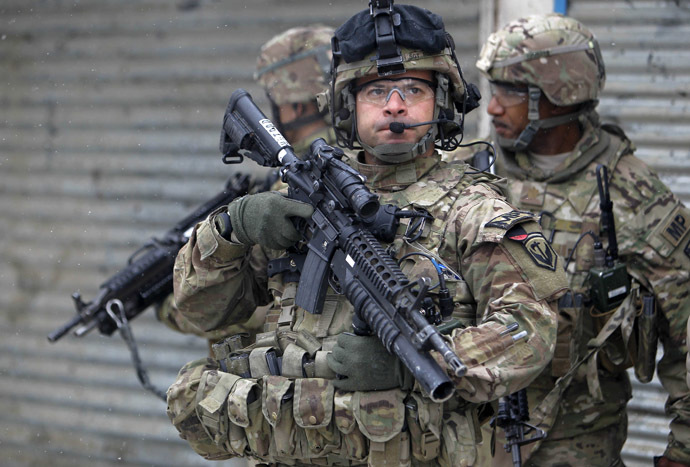 In Berlin, for example, a group of demonstrators, known as "Mothers against War," were downtown recently, holding banners that said "No to Intervention" – a call for Europe to stop throwing money at the military and take care of the pressing economic issues afflicting the continent on a massive scale. 
"The population is getting poorer, and wars are getting more expensive. These type of exercises are a threat to society," one of the demonstrators told RT's Peter Oliver. 
Another said that it was "crazy to think this has anything to do with any rogue state. By holding operations in Europe it shows that NATO is still looking toward Russia."
The upcoming series of war games comes amid widespread military spending cutbacks throughout NATO, in the wake of the expensive military interventions in places such as Libya and Afghanistan, which were a great drain on resources. 
Although the operation is reportedly being done to sustain the troops' battle readiness and retain coordination, the new war games were announced just days after the Steadfast Jazz exercises that took place in early November, close to the Russian border and much to Moscow's dismay.
Steadfast Jazz was ostensibly targeting a "fictional enemy," although it was no secret that alarmists in countries like Latvia, Estonia and Lithuania were entertaining the possibility that Russia would amass its forces at their borders in a bid to conquer them and rebuild the Soviet Union. 
Latvian Defense Minister Artis Pabriks told Reuters: "Russia as a country in the last five years has been increasing its assertiveness in the Baltic… 'Steadfast Jazz' is important to us, as these are the first exercises where we are really training to defend our territory."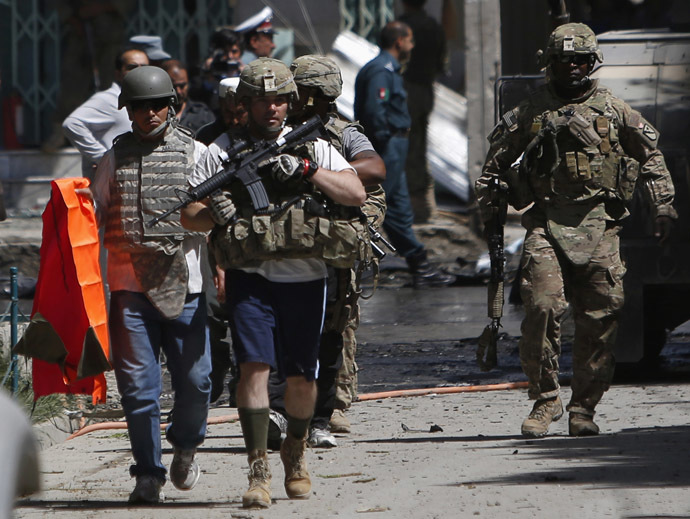 NATO officials are denying that the exercises were aimed at intimidating Russia, but that did not do much to allay the fears of Russian officials concerned with the bloc inching closer and closer to the country's western borders.
Suspicions remain with regard to NATO's upcoming missile defense system, which the organization claims is preparing for rogue-state scenarios from the likes of North Korea or Iran. However, the system would be pointing its weapons directly at Russia. In the latest move, the US and Romania in early November began to revamp their military base in the eastern European country, which is to hold some elements of the ABM shield. 
Rasmussen, speaking of the recent Steadfast Jazz exercise, told a news conference in Latvia on November 6 that the games are "of course a signal to anyone who might have any intention to attack a NATO ally, but I don't expect Russia to have any intention to attack NATO allies, so the Russians shouldn't be concerned. So you might say it is a signal to whom it may concern." 
Rainer Rupp, a former German intelligence officer with the HVA, believes that the current exercises should be examined against the background of the Afghan experience and that the upcoming games have little to do with European security or keeping everyone ready for whatever scenarios may come.
There, he explains, NATO "could test its interoperability" just as well. However, now, "with NATO countries – especially the United States – leaving Afghanistan beaten like a dog with the tail between its legs, they need to project and show the world that they still have their claws sharpened." Rupp sees the games as nothing more than "part of a continued effort of…intimidating nations that don't follow voluntarily the US and European lead."
You can share this story on social media: