NATO to "invade" Euro-2012?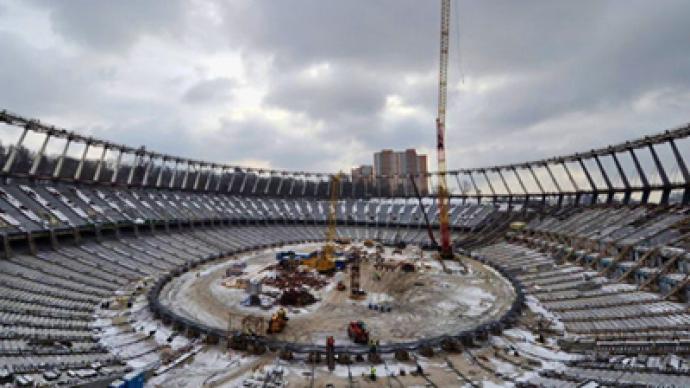 The North Atlantic Treaty Organization may help Poland and Ukraine, the host countries of the European Football Championship, with protection of the event, the military alliance's secretary-general has said.
Anders Fogh Rasmussen offered NATO's backing for the championship on Sunday in an interview to a Ukrainian TV channel, citing the experience in planning and preventing civilian emergencies the organization holds.The suggestion left some security experts puzzled over what help the world's strongest military power may provide in the middle of Europe."A force structure like NATO is not fit to provide security of sports events. It's made for war or for crisis-management and peacekeeping operations. We observe neither of those in the territories of Poland and Ukraine," Igor Korotchenko, Editor-in-Chief of the National Defense magazine pointed out in an interview with RT.Others say NATO has much to offer the hosts of the championship, even though the suggestion could draw ironic comments at first glance."The biggest security issue for major sport events is counter-terrorism. Many NATO members have experience they received in Iraq or Afghanistan and technical means, including communication and radio warfare equipment. So it's normal. Any armed force today wants to be useful, not only during war," said Andrey Demurenko, military experts specializing in non-standard operations.In practical terms NATO security experts may review and consult on Ukraine and Poland's plans for holding the football matches to identify flaws, the expert told RT. They can also provide local law enforcement bodies with scrabbled communication links, surveillance equipment and other technology.
Korotchenko disagrees, saying that Poland and Ukraine have professionals of their own, who are more than capable of making Euro-2012 secure."As far as we know Ukraine has not suffered from terrorist threats. Obviously, if Ukraine has any problems with terrorism, a more suitable solution would be cooperation with Interpol, rather then the North Atlantic alliance," he said.Both experts agree that Rasmussen's suggestion is bound to draw much criticism and will require a big deal of political and media maneuvering to become a reality."Of course if there are headlines – 'Welcome to Ukraine, NATO' – everywhere, people will be spooked and expect tanks, howitzers and mortars in the streets. They need to have it explained that the help is not some stone-faced foot soldier, but civilians with brains. It depends on how it is presented," Demurenko said.
You can share this story on social media: