Many injured as nationalists storm Moscow gay bar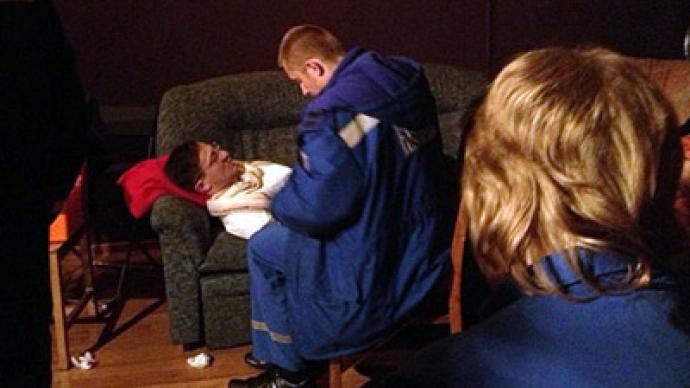 Some 20 alleged nationalists launched an assault on a Moscow gay bar amidst Coming Out Day celebrations, kicking women in their heads, using bottles as weapons and making threats with guns. The attack left many injured, with three taken to hospital.
On Thursday, about 80 mostly female young people gathered at the Central Moscow bar 7 Free Days to celebrate Coming Out Day. Shortly after the party began, a crew of masked men stormed the bar. They were wearing dark clothes and had their heads shaved, a typical look for Russian ultra-nationalists.They shouted "Did you want a show?" and started smashing everything around them and beating people, threatening them with guns, witnesses say."They were overturning tables and beating customers. Many were injured," said witness Pavel Somburov, an activist from the Rainbow Association. "Then they suddenly left after an order from one of them."
Three of the customers were hospitalized with serious injuries, police say."Twenty scumbags were kicking women in their heads. My lady friend has multiple bruises, another girl has a shard of her glasses in the eye," LGBT activist Sergey Ilupin wrote on his Twitter account.When police arrived, the attackers had already left the bar. Police have launched an investigation into the case. So far no nationalist group has admitted responsibility for the attack.7 Free Days positions itself as a place "free of prejudices." The bar regularly hosts events organized by Russia's LGBT community.
You can share this story on social media: