Georgian – a nation apart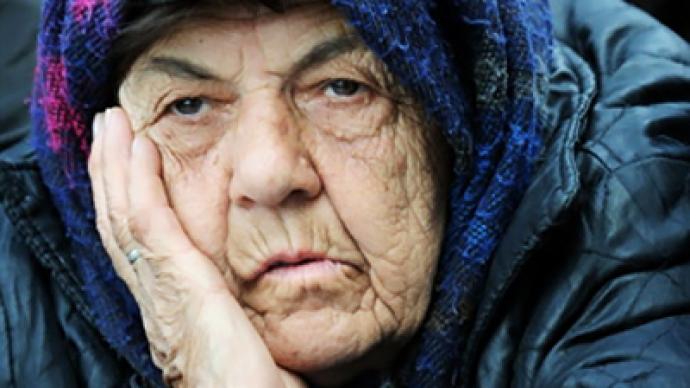 Life in Georgia can be tough, especially after the country severed all relations with Moscow, its largest trading partner and benefactor.
Every year thousands of Georgians pack up and set off in search of a better life in Russia. But it can be a lonely life for those left behind.Nanuli, a 73-year-old Georgian woman, asked RT to show a video with a greeting to her relatives. She sends best wishes to her son Pavel, her daughter-in-law and the grandkids who live away in Russia. For Nanuli, they are her only real hope."Life is hard nowadays. All I can get is a few lari [the Georgian currency] here and there," she said.Part of this big Georgian family moved to Russia 14 years ago. And even though it is hard for these people to make ends meet, every month they send money to their relatives in Tbilisi.And they are not the only ones. Last year alone, families like the Gurastashvilis transferred more than US$700 million to Georgia, making Russia the biggest cash supplier for this Caucasus republic. The number of such wire transfers has been growing steadily over the past few years, giving a strong boost to Georgia's economy.And even though in 2008 Tbilisi officially broke all diplomatic ties with Moscow and cancelled direct flights between the two capitals, it did not stop Georgians from migrating to Russia with hopes of finding jobs and a better life."We came here as refugees," Marina told RT. She is Nanuli's daughter-in-law, living in the small mining town of Zverevo in Southern Russia."The neighbors were kind to us, and they helped a lot," she added. "So now, after all these years we communicate with the rest of the family over the internet, sometimes we make phone calls, and we wire money to them whenever we can."She relies on her husband Pavel's small business income, which lets the whole family live in Russia, paying for their children's education and supporting their elderly relatives.Nanuli's video message reached its recipients, who have not seen Nanuli for more than six years now. They are hoping that someday life in Georgia will get better, and visiting their relatives will be as easy as going to the bank and making a money transfer.
You can share this story on social media: