Clinging to power? Muslim Brotherhood announces presidential candidate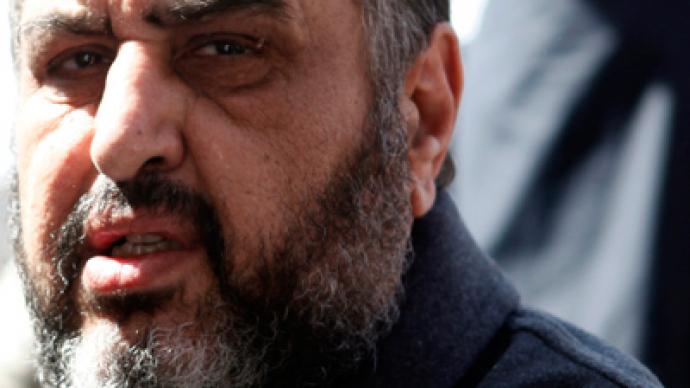 Egypt's Muslim Brotherhood has announced its presidential candidate. The move has caused a tide of public discontent, with many seeing it as a threat to democracy – and some even accusing the Islamist group of conspiracy plans.
Khairat el-Shater, the Brotherhood's chief strategist, and a business tycoon, has been announced as the party's presidential candidate in the upcoming elections, in May.Shater was imprisoned multiple times under Mubarak's rule, but the ruling Military Council pardoned him and cleared him of all charges so that he could participate in the elections.The group has repeatedly said it would not field a presidential candidate because it is not seeking to dominate the new Egypt.  The Brotherhood already holds nearly half the seats in the nation's newly elected parliament; with the presidency in their pocket they will face no obstacles to imposing their will onto the country.Therefore, the announcement has alarmed many, who see the Brotherhood's decision as a step towards a totalitarian regime.Nobel Peace laureate and former presidential candidate Mohamed ElBaradei denounced the move. "Egyptians sacrificed their lives 4 freedom & dignity not 4 military or religious hegemony nor 4 tyranny of majority," he said via Twitter.Prominent Muslim Brotherhood member Kamal Helbawy publicly resigned as the news came. The politician declared he was disappointed that the group was seeking power the same way Mubarak's National Democratic Party had.Helbawy went as far as to accuse the Brotherhood of conspiring with the country's military so that both sides would be able to remain in power."It is very likely that both the MB and SCAF agreed on fielding the group's second-in-command Khairat al-Shater before the decision was made public," he was quoted by Al Arabiya as saying.The very fact that el-Shater was cleared by the Military Council to participate in the elections speaks for the conspiracy theory, Helbawy asserts.
Bel Trew, writer and journalist, thinks it is "extremely likely" that the Brotherhood is collaborating with the ruling Military Council."They appeared to have been doing deals with the SCAF behind the closed doors, which could basically mean that there is no revolutionary change," she said.
You can share this story on social media: