Egypt's Brotherhood gets generals' attention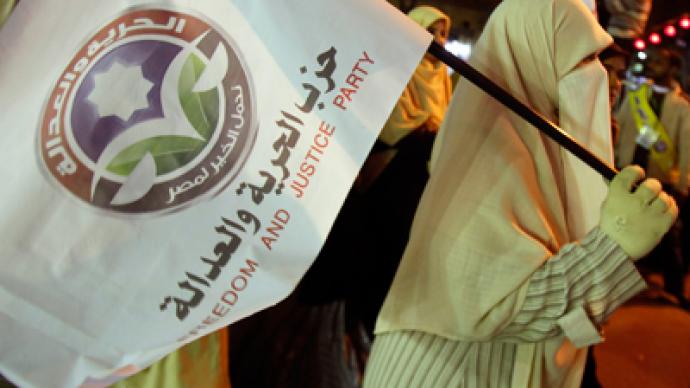 Egypt's Muslim Brotherhood wants to sack the military-appointed government and replace the current PM with one of its own. The call days before a general strike sparks even more concern the Islamist group wants to monopolize the country's politics.
Brotherhood spokesman Mahmoud Ghozlan said the military should appoint a Brotherhood representative as prime minister, who would then form a new government."We call on the military council to sack this government that has failed to handle this big event and to form another government," Associated Press quotes the Islamic fundamentalist group spokesman as saying. The Islamist group lashes heavy criticism on the Cabinet for mishandling last week deadly soccer riots and days of clashes between protesters and the police, which left 89 dead.The call for a new government comes on the eve of a general strike starting February 11 — the first anniversary of Hosni Mubarak's ouster.Numerous political movements and parties have been urging for civil disobedience on Saturday to force the immediate handover of power from the army to a civilian government. A push the Brotherhood has previously resisted.Reports suggest many among Egypt's liberal and secular revolutionary groups have recently grown critical of the Brotherhood, which was banned under Hosni Mubarak. The group is now accused of attempting to monopolize the political scene and of working closely with the ruling generals. There are fears the Brotherhood may strike a deal with the military council — giving the military a future say in politics to ensure the Brotherhood's hold on authority and influence the writing of a new constitution.The Muslim Brotherhood was banned under Hosni Mubarak. It was behind the ouster of the ex-leader which allowed them to break into the political mainstream. The Islamist group now controls nearly 50 per cent of Egypt's People Assembly, the lower house of the country's parliament.Meanwhile, Egyptians will return to polling stations in February to elect members of the upper house, the Shura Council.
You can share this story on social media: