Murderous major charged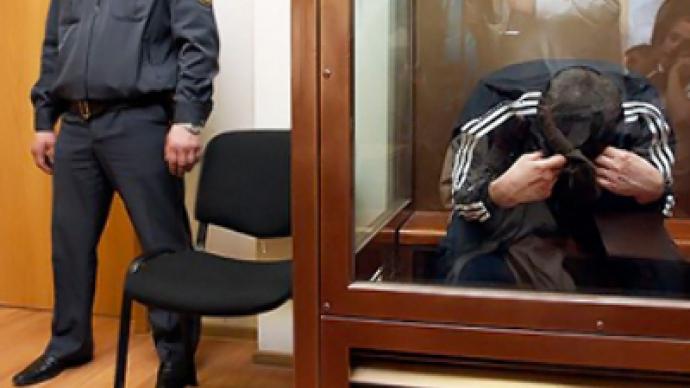 Russian prosecutors have officially charged former police major Denis Yevsyukov for the April 27 shooting rampage that resulted in the killing of three people.
He is now to undergo a psychiatric examination.
Yevsyukov, who was arrested following a bloody massacre in a supermarket, is charged with the murder of the victims, attempted murder of several people (including 7 who sustained injuries), and illegal possession of weapons. He may face up to 20 years in prison or can be jailed for life.
The news comes from a spokesman for the Investigative Committee of the Prosecutor's Office Vladimir Marking, who gave a statement to the media on Tuesday.
According to him, "the motives of Yevsyukov's criminal actions will be determined by the investigation."
The official added the arrested man "will undergo a medical examination, which will establish his mental health."

Yevsyukov, who was head of a police station in Moscow, went on rampage on April 27. The bloodbath ended with two people killed and seven wounded. He was revealed to have used a gun that had been on the police wanted list for nine years.
You can share this story on social media: