Murder of Vietnamese student: who's guilty?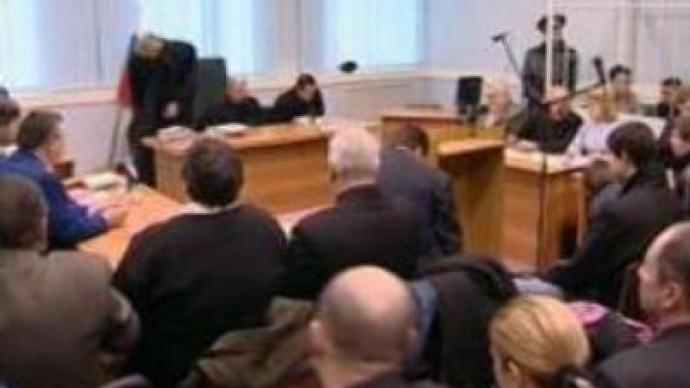 Russia's Supreme Court has rejected an appeal against the acquittal of seventeen youths, accused of murdering a Vietnamese student in St Petersberg in 2004.
Last November all the accused were found not guilty of the racially motivated killing of Vu Anh Tuan. It is not yet clear if there will be another appeal by Prosecution Service. The decision of the Supreme Court came as a surprise for both prosecutors and defendants.
"I was 90% sure that the previous decision would be overturned due to a formality, but still nothing could be added to the case. We are not against foreign students and foreign citizens, but we want real criminals to be found and proved guilty,"
commented Irina Bolisova, the defendants' lawyer.For their part, the prosecutors say the jurors were subject to pressure from outside and might have been threatened.
"Of course I'm not happy with the court ruling. I think that the defendants are guilty, although they were acquitted in a Saint Petersburg court. There aren't many grounds to appeal against the jury ruling, but the main violation was that the jury was under pressure from the defence,"
Prosecuting Attorney Ivan Kurilov said.The Vietnamese student was killed in Saint Petersburg in 2004. Coming home, he was attacked by a group of youths, brutally beaten and stabbed 37 times. Seventeen people were charged with the racially motivated murder but all of them were acquitted of these charges, although some were sentenced for other crimes involving racial motives. Prosecutors were relying upon the confessions of several defendants but afterwards they declared that they were forced to confess.Meanwhile, the crime was just one in a series. Last year two similar trials dealing with racially motivated crimes ended with similar results: the killing of a nine-year-old Tadjik girl Khursheda Sultonova, and the murder of the Congolese student Rolan Epasaka. In both cases the jurors considered the racial motive not proved, meting out mild prison terms for some and acquitting others. Such trials make some people talk about the imperfect jury system, saying the jurors are not ready to consider such cases and prosecutors are not ready to defend them in front of a jury.Others blame the acquittals on the legislation, saying it is almost impossible to charge someone with a racially motivated offence.
You can share this story on social media: