British mother gets life for murdering son over Koran studies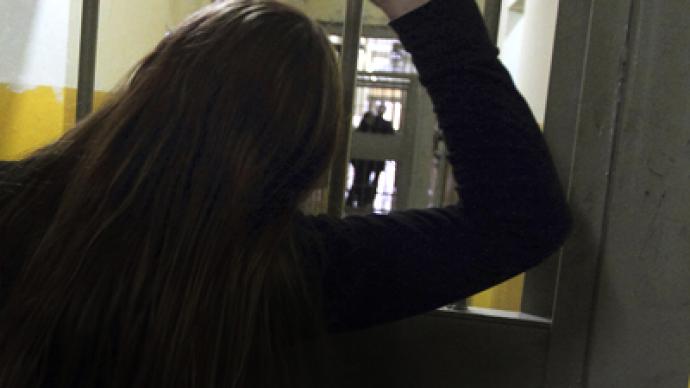 A UK mother convicted of beating her seven-year-old son to death after he failed to memorize passages from the Koran has been jailed for life.
Sara Ege, 33, collapsed as the sentence was read out at Cardiff Crown Court. The judge presiding over the case announced Ege would serve a minimum of 17 years behind bars for killing her seven-year-old son Yaseen.She was also convicted of perverting the course of justice.Ege had pleaded not guilty to the July 2010 murder of her son at the family's home in Cardiff, South Wales. She claimed her husband, who had allegedly beaten both her and her son, had in fact killed Yaseen.Yousef Ege, a 38-year-old taxi driver who stood trial alongside his wife, was cleared of criminal negligence in his son's death.Yaseen was originally believed to have perished in a fire that started in his bedroom, though a post-mortem examination later revealed he had died from severe internal injuries inflicted prior to the blaze.During the five-week trial which resulted in her conviction in December, Ege was accused of regularly beating Yaseen and locking him in a shed for failing to do well in his Islamic studies.Ege and her husband had enrolled Yaseen in advanced classes at their local mosque as they wanted him to become Hafiz – an Islamic term for someone who memorizes the Koran.She told police that Yaseen was approaching the end of a three-month trial period at the mosque, where he had failed to memorize the 35 pages expected of him.Ege confessed to growing increasingly frustrated, regularly hitting "Yaseen with a stick on his back like a dog." Following his final beating, she said her son had collapsed in front of her, reciting the Koranic verses until he died. She would later douse Yaseen's body in lighter fluid and set him ablaze in an attempt to cover up the crime.Although she would later retract her statements, the judge said there was no reason to believe statements made in her July 2010 confession were untrue.Based on Ege's initial admission of guilt and all the available evidence, he concluded the violence which befell Yaseen was not an isolated incident. "I am satisfied that, over three months, you beat him on a number of occasions, often with a wooden pestle.""His injuries must have caused him a good deal of pain. In my judgment Yaseen was subjected to prolonged cruelty," Justice Wyn Williams said. Williams added that Ege's attempt to burn Yaseen's body after his death removed any doubt she was attempting "to evade the consequences" of what she had done.
You can share this story on social media: