Most Russians say conflict over Crimea is "possible"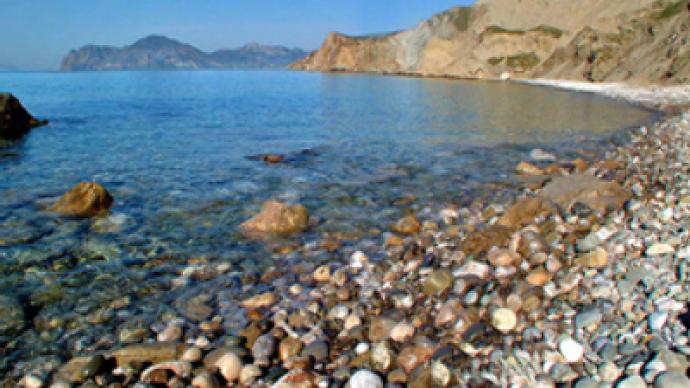 According to a survey by the All-Russian Public Opinion Research Centre (VCIOM), about 70 per cent of Russians believe that the threat of a conflict with Ukraine over Crimea could become a reality.
Seventeen per cent of those polled do not exclude the possibility that the conflict may involve military forces. Over a half the respondents say a diplomatic conflict between Russia and Ukraine is the most probable scenario. Meanwhile, 13 per cent of respondents say there will be no conflict over Crimea between the two countries.
VCIOM Survey
The survey was carried out by VCIOM on February 14-15, 2009 and 1,600 people in 140 towns in 42 regions of Russia were polled. The statistical margin of error does not exceed 3.4 %.
The survey also revealed that 44 per cent think a discussion over the territorial alignment of the peninsula needs to take place. The majority of Russians who hold this view have visited Crimea at least once since the disintegration of the Soviet Union. Just 22 per cent of the respondents who visited the region only during the Soviet times do not expect any future discussion on the Crimean question.
After Russia's five-day war with Georgia over the separatist territory of South Ossetia, in which Kiev sided with Georgia, the Ukrainian Ministry of Foreign Affairs has suspected Russia of preparing an "intrusion" into Crimea.
Fact box: Crimea
The decision to transfer Crimea to Ukraine was confirmed by the Supreme Soviet's Decree on February 19, 1954, and the Russian Soviet Federal Socialist Republic became the Ukrainian Soviet Socialist Republic.
With the collapse of the Soviet Union, Crimea became part of the newly independent Ukraine. However most of the population in the region are Russian.
In September, 2008, the Ukrainian Minister for Foreign Affairs Vladimir Ogryzko accused the Russian consulate in Simferopol, the capital of Crimea, of providing Russian passports to Ukrainian citizens. Ogryzko expressed the opinion that Russia will become involved in Crimea under the pretext of protecting the interests of Russian citizens.
You can share this story on social media: