Mossad 'resorts to threats' to block agents' family life documentary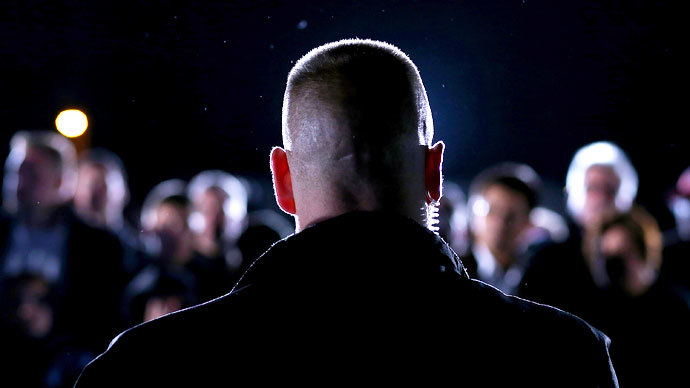 The Israeli secret service has gone to great length to prevent the production of a documentary looking at the lives of its agents from a personal perspective. Filmmakers reportedly saw their interviews canceled under pressure from Mossad.
The TV documentary made by Amnon Levy for Channel 10 takes a focus on the lives of the family members of Mossad agents and what is described as the personal price they pay for their loved ones' secret jobs.
The film does not deal with any state secrets, but despite this the Israeli security agency has been obstructing its production, reports Haaretz newspaper.
"The report deals with the dangers of being a Mossad agent's child," Levy explained. "We talked about facial reconstruction that Mossad agents underwent as part of their change of identity, and examined if the agency used female agents as seductresses. 
"At a certain point the organization began to fight us in all possible ways. At the last minute, the evening before or in the same morning of a [scheduled] interview, we received calls canceling the interview, because the interviewees were forbidden to cooperate with us."
The potential interviewees received threatening phone calls and emails from Mossad, the report says.
"My husband, who was an agent years ago, requested permission to grant an interview. The Mossad didn't grant him permission but told him that my daughter and I could be interviewed," an agent's family member told the newspaper. "We spoke about how he wasn't at home, on a completely personal level.
"Suddenly they changed their minds. We received phone calls demanding that we cancel our participation. When dealing with them, one is better off being wise than right. They didn't explain why they insisted we cancel the interview, but repeated the mantra 'you simply can't.'"
Levy said that his report was prepared and passed on to the censor, who in turn, passed on the names of the interviewees to the Mossad for approval. Then Mossad officials began threatening interviewees to withdraw from the program.
"The conduct of the Mossad is aggressive," Levy said. "The report does not include any state secrets. We discuss only personal matters and the price families pay. I understand that this issue, too, is problematic as far as they're concerned, but they didn't offer any serious explanation."