Bad karma: Moscow 'wizard' held over serial photo-model killings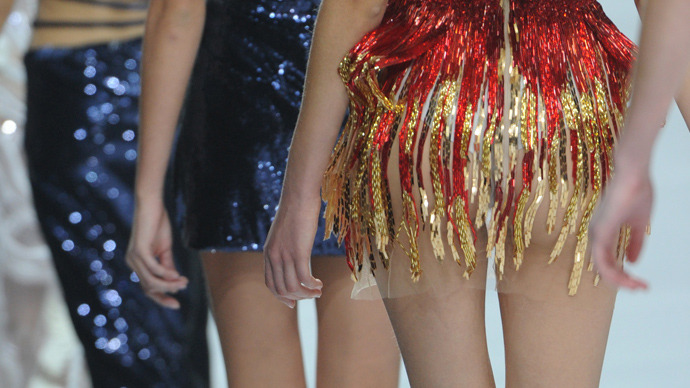 Moscow police have detained a psychic, who they suspect killed three photo models. All the victims, young ladies also allegedly engaged in prostitution, knew about the man's 'paranormal powers' and are said to have visited him to cleanse their karma.
Forty-two-year old Georgy Martirosyan, was a well-known "karma cleanser" within a narrow circle of Moscow magicians and psychics, Georgy is said to have called himself a "wizard".
The young women are thought to have visited Martirosyan believing that he could clear their souls, as well as add to their wealth.
According to police reports the "wizard" is said to have promised the women positive energy on their "capital" and to help multiply their income.
However, Martirosyan's business went way beyond just "cleansing karma" and psychic financial services. Tempted with the victims' savings he is said to have killed and robbed three of his clients as well as the mother of one girl.
"In all cases he stole for them [victims' apartments] from 1.5 to 3 million rubles," police said in a press released posted after the detention of the suspect on Thursday.
According to police, the money taken by the psychic was often years' worth of savings. One of the victims, Natalya Trapeznikova, 23, who came to Moscow seeking fame, gave the psychic 1.2 million rubles – all she'd saved – hoping his readings would increase the sum.
It's also since been revealed that the three victims were also working as prostitutes in Moscow to make ends meet.
Authorities suspect Martirosyan made each crime scene look like an overdose, loading his victims with drugs and then leaving.
"The psychic knew that because of a difficult life, models were hooked on so-called "slow" drugs: heroin and methadone," investigators told LifeNews tablod. "Overdose in this case is quite common."
That is why for a long time – one of the suspected murders dates back September 2011 - police believed those cases to be just overdose cases, rather than murders.
It was only after police compared CCTV footage from all crime scenes that they realized each time  the same man was seen entering and leaving apartment buildings with a sports bag, in three different regions of Moscow. Further investigation led the police to arrest Martirosyan as the principle suspect.
The psychic agreed that the man in the footage looked a lot like him, but denies it was actually him. It took police a year-and-a-half to prove the opposite.
While being interrogated, the psychic did not deny that he knew one of the victims, Natalya Trapeznikova, who he met in 2010.
"She regularly asked me for help," the tabloid quotes Martirosyan as saying. "She was working officially on the contract in some company, but that was just a cover. In reality, she worked as an elite prostitute and had very wealthy clients."

Sometimes, the suspect said, she would bring him photos of her clients to ask if she should have relations with them.
Martyrosian insists he did not take Natalya's money, only payment for his services. As for his methods, he said he would take girls to the sauna or to monasteries, and give them herbal remedies, LifeNews tabloid reports.
He alleged that he wasn't even in Russia at the time of Natalya's death, claiming he was in Georgia in September 2011 when her body was found. However, police investigations revealed that he visited the woman overnight before actually leaving Moscow.
The investigation is yet to officially rule on Martirosyan's involvement in the three other similar cases, though he remains linked to the deaths. Martirosyan is soon to be charged with multiple cases of murder. If found guilty, he could face up to life behind bars.
You can share this story on social media: