Moscow taxi to volunteer in emergencies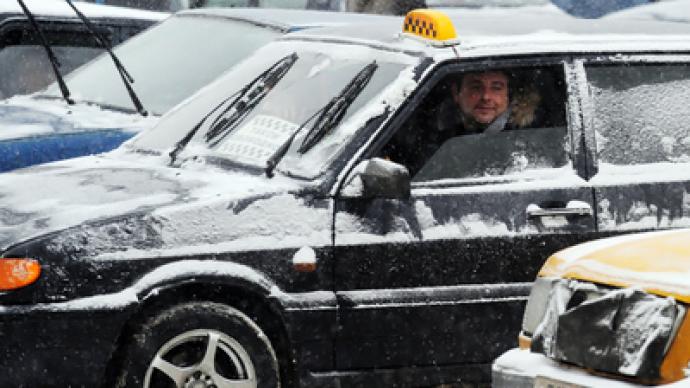 Taxis in the Russian capital will provide free passenger cab services in cases of emergency, with the Moscow government signing an agreement with major companies.
According to Moscow transport officials, the largest taxi companies have expressed their willingness to work for free in cases of emergency situations.The companies that have signed the agreement own more than 2,700 cars in total. According to the agreement, 10 per cent of the cars, comprising about 270 taxis, can be used for help. The main task for the taxi during an emergency is to evacuate and, if necessary, to provide transportation to the competent services as fast as possible.The new deal follows the last terrorist attack at the biggest and busiest Moscow's air hubs – Domodedovo International Airport on January 24. There were reports that "gypsy" cab drivers raised prices for private transport service up to $600-$1000 for a trip to the closest subway station from the airport, which is just 45km from Moscow. "The terrorist attacks in the Moscow subway last March  and at Domodedovo Airport showed that the illegal taxi drivers available in the market often use the tragic events in order for personal gains," explained the Department's spokesman. In these circumstances, there was a pressing need for dialogue with legitimate carriers operating in Moscow. Meanwhile, there has been another high-level re-shuffle due to the attack, in which 35 were killed. Russia now has a new man in charge of transport security.The former head of road police – Viktor Kiryanov, has been appointed Deputy Minister of Internal Affairs. He is credited with lowering the number of road accidents 14 per cent in the last three years. So far, four high-ranking police officials have lost their jobs over the Domodedovo security failure.A powerful bomb went off in the arrival zone of Moscow's Domodedovo Airport last Monday, killing 35 people and injuring more than 160. Investigative committee has reported that the case has already been solved.
You can share this story on social media: