Relax and do some yoga, Moscow tells sanctions-waving US leaders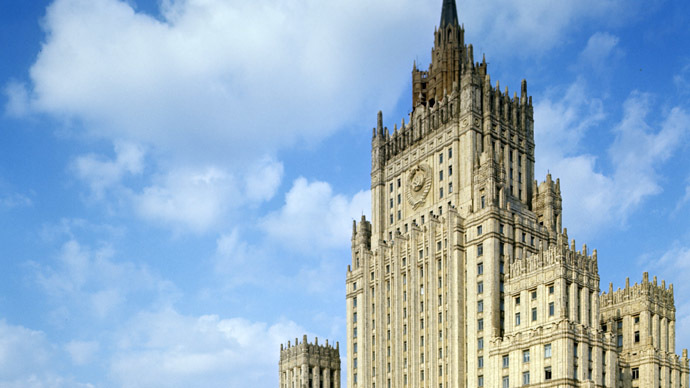 Russia's barrage of sarcastic comments to the Obama administration, which is seeking to impose sanctions to change Moscow's stance on Ukraine, has been enriched with a piece of advice to relax and look for inner tranquility.
The comments came from Deputy Foreign Minister Sergey Ryabkov, who was speaking with Interfax news agency about the worst period of tension between Russia and the US over the past two decades.
"The American leadership is apparently stuck, and they just can't accept the new situation, which arose to a great degree as a result of the deliberate effort of the US and their European allies to bring anti-Russian forces to power in Ukraine," the diplomat stated.
"What can we advise our American colleagues to do? Spend more time outdoors, do some yoga, have healthy food, probably, watch more comedy series on TV. That would be better than working yourselves and others up, knowing that the train is already departed and that no tantrums, crying and hysterics can help," he added.
Ryabkov was referring to a string of US sanctions against Russia, which harmed low-level interactions between American and Russian officials, but have no effect whatsoever on Russia's foreign policy.
The sanctions are a response to Moscow's acceptance of Crimea, a former Ukrainian region, as a new part of Russia. Crimea held a referendum and voted to declare independence from Kiev and join Russia, following an armed coup in the Ukrainian capital.
The public part of the sanctions, which include travel bans and foreign assets freezes, targets Russian politicians and businessmen, who the US considers part of President Putin's inner circle. So far, sanctions have only managed to provoke sarcastic requests from Russian politicians, not included in the US blacklist, to add them as well.
The less-publicized part of the sanctions includes severing cooperation with Russia in many spheres, from trade talks to space exploration. Those seem to avoid areas, where the US would be hurt by such a breakup, like the delivery of NASA astronauts to the International Space Station on Russian spacecraft, or Russian transit of NATO's military shipments to Afghanistan.
You can share this story on social media: