5,000 march in support of 'political prisoners' in Moscow
Around 5,000 people took the streets of Moscow on Sunday to participate in an opposition rally, demanding the release of activists jailed after the May 2012 Bolotnaya demonstration and other people they described as "political prisoners."
The march went off peacefully without incident as protesters made their way around the Boulevard Ring in the center of the capital, the Interior Ministry said. A contingent of 3,000 police officers was deployed to maintain order during the event.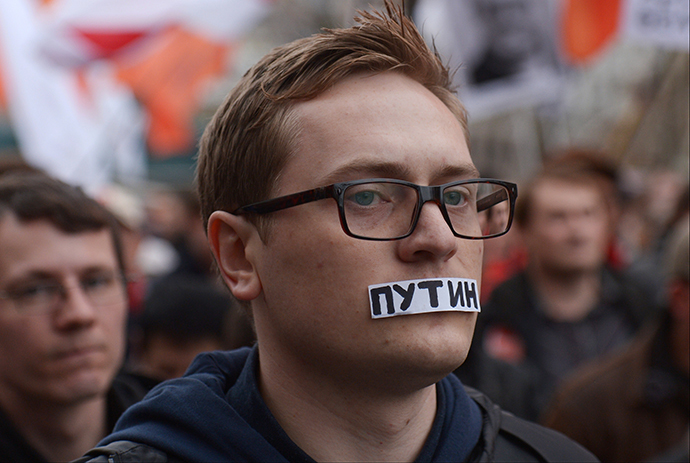 The demonstrators carried black-and-white portraits of people they consider political prisoners, including activists accused of rioting at the May 6, 2012 Bolotnaya Square protest, where hundreds of people were briefly detained after clashes with police.

Placards also called for the release of members of Pussy Riot punk band, Greenpeace activists detained after an attempt to storm an oil platform in the Barents Sea, former oil tycoon Mikhail Khodorkovsky, and others.

Large banners carried at the front of the procession proclaimed: "We demand the release of all May 6 prisoners. Freedom to all political inmates," and "Mass riots are in Putin's head. Enough with Putinism – release the hostages."
   
Prominent opposition leader Aleksey Navalny, who took second place in the Moscow mayoral election in September, also participated in the protest, accompanied by his wife, Yulia.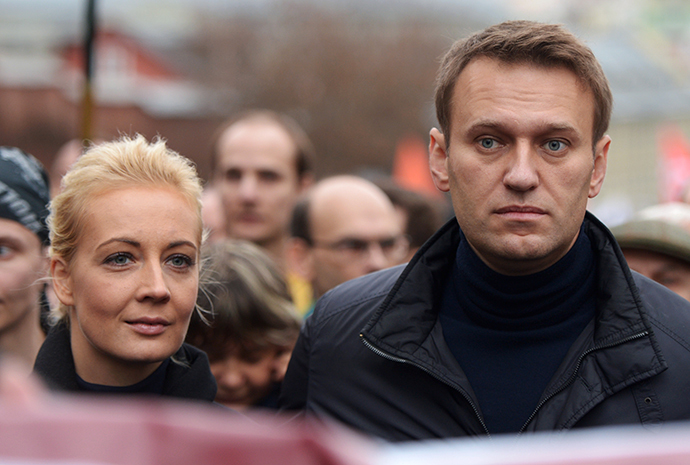 The police said that about 5,000 people participating in the rally. Online news portal Gazeta.ru provided the same numbers, with liberal newspaper Novaya Gazeta speaking of a turnout of 7,000.   

The opposition agreed a route for the march with the Moscow authorities on Thursday, initially expecting around 20,000 people to take part in the protest.  

About two dozen people were charged with serious public order offenses after the May 2012 Bolotnaya protest.

Following the riots, law enforcement agencies started criminal cases into calls for mass unrest and violence against police officers.

Two of the detained prisoners have been sentenced to 2 1/2 years and 4 1/2 years behind bars, respectively, and one man has been declared mentally ill and sent to a closed psychiatric ward for compulsory treatment.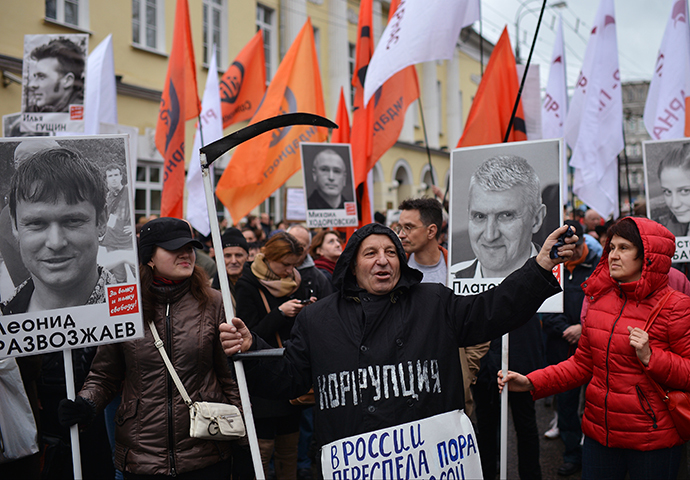 Eleven people are currently on trial and other separate cases are still in the investigation phase.

The Presidential Council for Human Rights has submitted a request for amnesty to President Vladimir Putin that, if granted in full, would free all the Bolotnaya prisoners.

The planned amnesty is connected to the 20th anniversary of the modern Russian Constitution, which will be celebrated on December 12.

In mid-September, Putin said that he personally considered it possible to grant amnesty to the Bolotnaya convicts and suspects, but added that this should be done only after the cases are processed by the courts.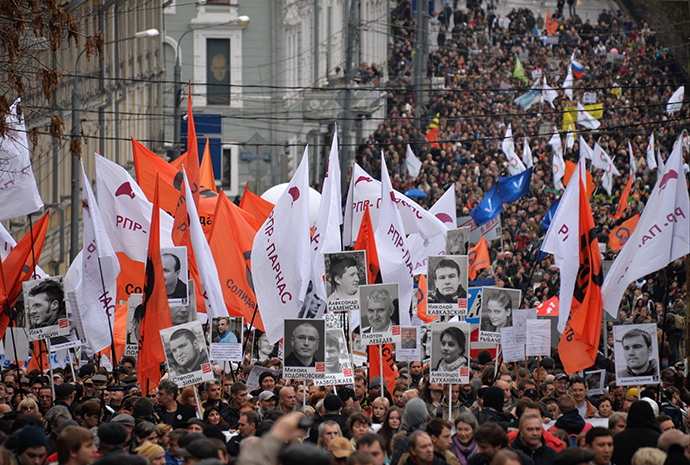 You can share this story on social media: