Moscow Mayor's plans of banning gay parade criticised by his European colleagues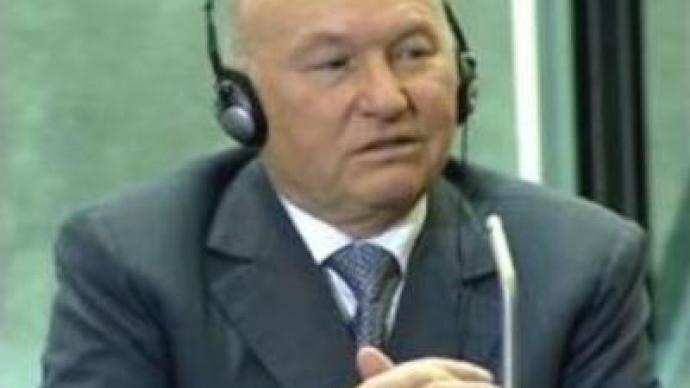 The mayors of Berlin, London, Moscow, Paris and Beijing have met in London to discuss city projects, the fight against terror and climate changes. They have criticised Moscow's Mayor, Yury Luzhkov over his stance on gay rights in Russi
A whole range of issues was discussed - from the ban on cigarettes in restaurants to Olympic Games and the problems of global warming which seemed to dominate the agenda. But the main question that interested the press was a gay parade banned in Moscow.Yury Luzhkov has branded gay pride marches as 'satanic' and intends to ban such an event in Moscow for the second year running.
"I do not plan to allow a gay parade this year; the final decision will be taken by the court. If it allows, they are free to do that. Last year the court supported my decision and the parade didn't take place,"
said Yury Luzhkov, Mayor of Moscow.
"In fact this issue was the last to be discussed within the meeting. We have different opinions and different attitudes towards sexual minorities. I am not talking about my personal opinion but about the public reaction. I have to reflect the opinion of the majority,"
he stressed.Outside the City Hall a few gay rights activists – including one of the organizers of Moscow Gay pride parade – got together to protest against the discrimination of homosexuals in Moscow.
"First of all it wasn't officially a gay parade according to the letter that was sent to Moscow city hall – officially it was a demonstration in support of tolerance and the rights of homosexual people in Russia. It was called by the media as a "gay parade". And the main idea of this march was to protest against homophobia and to raise the issue of the rights of homosexual people,"
said Nikolay Alekseev, Organizer of Moscow Gay-Pride.Ironically 2 of the other 4 mayors at the meeting are openly gays – Betrand Delanoe of Paris and Klaus Wowereit of Berlin, although it doesn't seem to affect their relationship with Moscow's Mayor.
You can share this story on social media: