Moscow Gay Parade faces trouble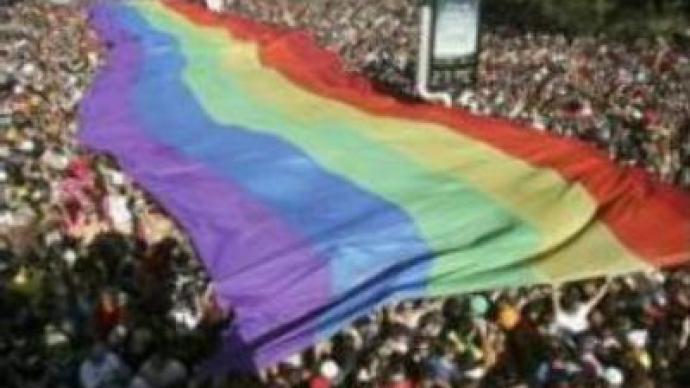 A Gay Parade in Moscow, to be held next month, is set to go ahead despite being banned in both the Russian capital and St. Petersburg. It has angered opposition groups who will hold their own anti-gay rally the day before.
The debate over the parade has been dividing the public, parliament and the gay community. Activists say even in the gay community there is a split between those who want the parade and those seeking equal rights without taking to the streets. Nevertheless, Gay Parade organisers are planning a come-back with or without mainstream support.
"This ban is against the law, and it's against all rules, including the European Convention and the Russian Constitution. Moscow is the last city in Europe where such a parade is forbidden, and therefore our parade will go ahead as we planned,"
stressed Nikolay Alekseev, one of the parade organisers. Authorities cite security concerns after rival groups clashed last year. The debate has drawn attention further afield since Moscow's Mayor Yury Luzhkov described last year's planned parade as 'Satanic.' Now Sergey Baburin, Nationalist politician and Duma Vive-Speaker, is planning an anti-gay march a day before the proposed parade. "Russia must protect its values from destruction and decay from across the Atlantic, that's why on the 26th, our party is holding a march to protect Orthodox culture and the traditional way of living," Mr Baburin, People's Will Party Leader, highlighted. However, one of the most prominent figures of the gay community in Russia, performer Boris Moiseev, now thinks that gay people should remain quiet until Russia is ready for them.
"I'm fed up with people baying for blood and stirring things up in this society. The time has come to calm down about this topic,"
he says. Boris Moiseev classes himself as a friend of Moscow's anti-parade Mayor, Yuri Luzhkov.Both are vastly different figures, but both share a common opinion about bringing the gay community out onto the streets. Boris states,
"I'm strongly against the march. The country is not ready yet".
Meanwhile, there is no answer to the question when the country will be ready. Alex Khodorkovsky, from LGBT Network of Russia, gay activist is pessimistic that the Gay Parade will be able to solve the nation's inequalities any time soon.
"Gays don't want a parade, they don't want to march – they just want to be left alone. I feel a parade is a good thing when there is something to celebrate. A parade is a celebration and there is nothing to celebrate in this country,"
he claims. The parade has divided the gay community between those who want to make a bold statement of equal rights, and those who are more hesitant about exposing themselves to public hatred. But where both sides agree, is in the need to encourage the nation's traditionalists to abandon decades of prejudice.
You can share this story on social media: