Bolivian leaders' emails hacked by US - Morales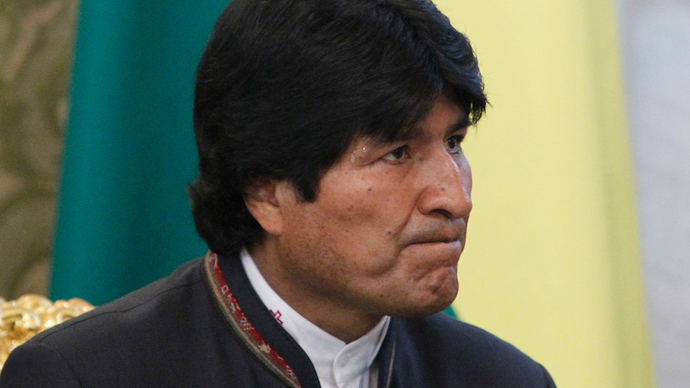 The US is prying into emails of top Bolivian officials, said Evo Morales, the Bolivian president, who admitted he has terminated his email account in light of the revelations.
Morales said he learned about the alleged US email spying at the Mercosur regional summit in Montevideo that was held earlier this week, AFP reported.

"Those US intelligence agents have accessed the emails of our most senior authorities in Bolivia, Morales said in a speech.

"It was recommended to me that I not use email, and I've followed suit and shut it down," he added.

Morales' accusation of US email spying is just the latest scandal to emerge between US and Latin American officials in the wake of the Snowden affair.

Argentine Foreign Minister Hector Timerman told the same summit that more than 100 of his country's officials were also under electronic surveillance. He did not say what country he believed was responsible for the spying.

The accusations come just one week after Morales' presidential plane, which was returning from Russia, was banned from European airspace and forced to land in Austria in the belief that NSA leaker Edward Snowden, who is presently in Moscow, was on board.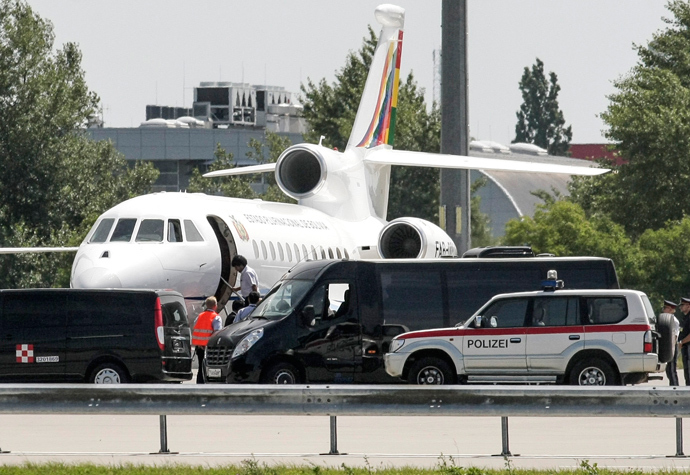 Bolivia asserts that it was US officials who were behind the decision to ground Morales' aircraft.

During the Mercosur summit, Brazil, Argentina, Venezuela and Uruguay showed allegiance with Bolivia, saying the incident violated international law.

As a result, ambassadors from the five major Latin American countries will be recalled from France, Spain, Portugal and Italy, the four EU countries that closed their airspace to Morales' plane.

Bolivia has joined Venezuela and Nicaragua in offering asylum to Edward Snowden, 30, the former systems analyst for the US National Security Agency (NSA) who released top-secret information on a 'data-mining' global surveillance system, called PRISM, which reportedly collects and stores communications on friends and enemies alike.

Snowden, who has been in Moscow since June 23, recently expressed his desire to receive  asylum in Russia, pledging to adhere to Moscow's condition that he not attempt to further "damage" the United States.

Washington says the leaks threatened national security, insisting the secret programs are legal and have helped prevent a number of terrorist attacks.

Meanwhile, Morales renewed his offer of asylum to Snowden on Saturday, saying his country would follow all "diplomatic norms and international accords" in the case.

You can share this story on social media: