MoD penance: Tortured Iraqis get £14 million from London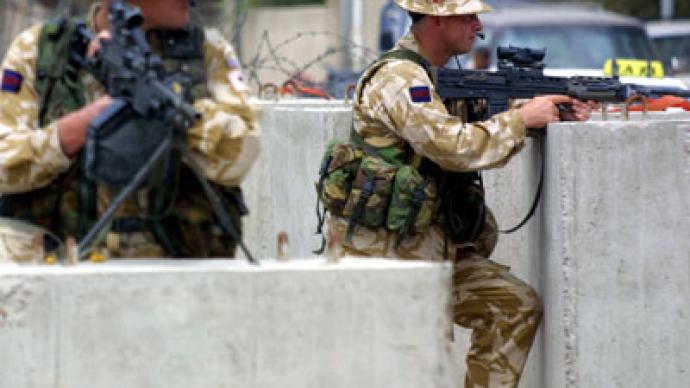 The British Ministry of Defense has allocated over $22 million (£14 million) to be paid to hundreds of Iraqis who claimed to have been illegally held and tortured by UK forces during their occupation of the country after the 2nd Gulf war.
The average payment to the 205 people has been almost $114,000 (£70,000). Another 196 people have lined up to receive reparations as Iraqis bring their cases to the London courts. At least 700 more individuals are likely to make claims in 2013.Most of the cases examined so far include male detainees who were beaten, deprived of sleep, sexually humiliated and were forced into stress positions for prolonged periods of time.The evidence suggest that the Joint Forward Interrogation Team (Jfit) was the number one perpetrator in the majority of cases. Interrogators routinely physically threatened and abused men, causing bruising, disorientation, starvation and sleep deprivation. The MoD promises to investigate all the allegations, adding that UK forces acted "with the highest standards of integrity" while in Iraq, the Guardian quotes.But the plaintiff's lawyers and human rights groups say that the abuse in the country by British forces was systematic. They are also calling for a public enquiry under the European convention for human rights into the conduct of the soldiers that entered Iraq in 2003. In January, the High Court will hold a judicial review into the Ministry's refusal to hold a public inquiry. The MoD insists that no public inquiry is needed as it has created a body – the Iraq Historical Allegations Team (Ihat), to examine the cases.
You can share this story on social media: