Precaution torture: Iraq holds dissidents en masse in legal limbo - HRW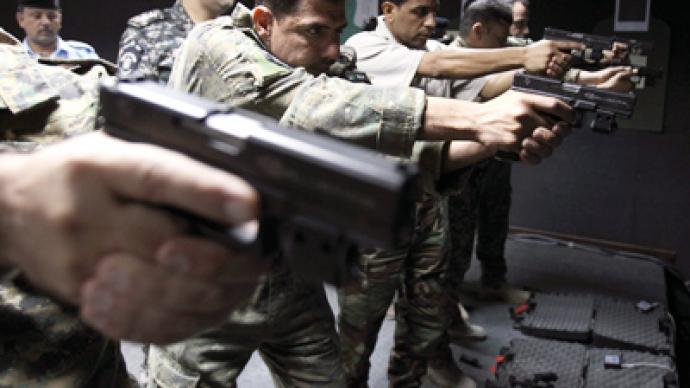 Iraqi government routinely rounds up suspected opposition members, holds them without charges at secret prison sites, tortures them and threatens their family members to coerce cooperation, Human Rights Watch reported.
A massive sweep targeting potential critics of the government happened in March ahead of an Arab countries summit, the group reports citing interviews with lawyers, released detainees, government officials and other witnesses. At least two other massive roundups of people suspected of sympathies to ousted Iraq leader Saddam Hussein and the Baath Party were conducted under an order of Iraqi Prime Minister Nouri Maliki in October and November.Security officers were conducting door-to-door roundups, often at nighttime, with lists of people they wanted to detain. Some of the names were of people long deceased, witnesses said. Hundreds of prisoners were held in detention for months. The government was refusing to disclose the number of those detained, their identities, any charges against them, and where they were being held."Iraqi security forces are grabbing people outside of the law, without trial or known charges, and hiding them away in incommunicado sites," said Joe Stork, deputy Middle East director at Human Rights Watch (HRW). "The Iraqi government should immediately reveal the names and locations of all detainees, promptly free those not charged with crimes, and bring those facing charges before an independent judicial authority."Some of the released detainees interviewed by HRW said they were treated humanely while in custody. Three people detained in the "Summit" dragnet said that security officers assured them that they just had to wait until the Arab Summit was over and they would be released – that holding them "was just a precautionary measure."Others reported abuse amounting to torture as well as threats against their family members. A 59-old-man reported being stripped naked, beaten with wire cables and shocked with electrodes attached to his back. He added he was released after his family paid $10,000 in bribes, and even then he was forced to pledge that he would not speak against the government and not report his time in prison."They told me that if I break any of these rules, they will bring in my sons and destroy them, and rape my wife," he said. "As I left, they told me, 'We will arrest you again, and make sure you're executed.'"The group says some of the detainees arrested since December 2011 have been held in Camp Honor prison in Baghdad's Green Zone. Mach in March 2011 the Iraqi government announced that the prison was closed down. The announcement followed a parliamentary probe into HRW's reports of repeated torture committed at the facility.Human Rights Watch says without exception the people it interviewed were concerned for their safety and insisted on the protection of their identities."It's a matter of grave concern that Iraqis in so many walks of life, officials included, are afraid for their own well-being and fear great harm if they discuss allegations of serious human rights abuses," Stork said.
You can share this story on social media: