Experts split over reasons behind Minsk blast
Published time: 11 Apr, 2011 17:54
Edited time: 12 Apr, 2011 01:32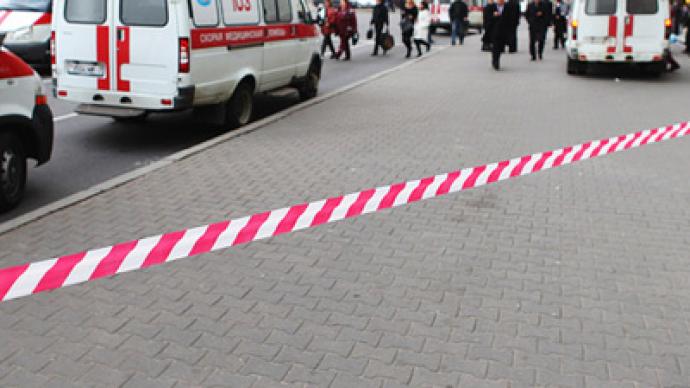 Following Monday's tragedy in Minsk metro, RT spoke to several political experts, and all of them were uncertain about the exact reasons behind the terrorist attack.
Minsk's domestic and foreign policy is not likely to have inspired an external terrorist attack, says political analyst Irina Kobrinskaya, who talked live to RT minutes after a deadly blast occurred in the Minsk metro.
"This is unusual for Belarus," Kobrinskaya stated. "It could've been just an accident, or it could have been a different reason, but terrorism is not typical for Belarus, that is clear."
­Fred Weir from the Christian Science Monitor suspects political tensions inside Belarus may have led those behind the metro explosion to turn to terrorism.
"There's been constant talk of President Lukashenko having rigged the December presidential election," Weir said.

"He put down demonstrations and protests rather brutally, arresting over 600 people. So if this is the internal opposition to Lukashenko turning to these kind of tactics, it would represent a radical departure from the peaceful means of protest that they had used in the past. That may suggest internal political dissenters going over to terrorist tactics."

"I have a feeling that this public discontent, which has been brewing in Belarusian society since the controversial December election, will find various ways of manifesting itself," said political analyst Sergey Strokan. "We can't rule out that there may be an unknown and obscure group of radicals [behind the attack]. It takes just three to five people and a basic knowledge of chemistry and engineering."
­
­Meanwhile Dennis Sammut, executive director of the Links think tank, is doubtful that today's explosion could be connected to the domestic situation in the country, though Belarus has not been immune to such attacks in the past.
"Belarus is not an obvious target," said Sammut.
"I would dismiss it is as somehow being connected to the domestic political situation in Belarus," he said. "The domestic situation moves in a different way there, and we have never seen examples of such violence. It could be connected to something very specific."

"In my view, behind the attack is a radical extremist group that is thinking of imposing a new regime on Belarus and ousting Mr. Lukashenko," suggested the deputy editor of the Russian newspaper Zavtra, Aleksandr Nagorny. "I consider it as part of a general destabilization that we actually see throughout the world."
­Security expert Igor Khokhlov believes the Belarusian security services will have to reconsider their counterterrorism strategy, because Lukashenko has boasted for years that due to his regime the Belarusian people can feel secure.
"The terrorists have picked up the perfect target," he said. "This underground station is the station where people change between two lines in the Belarusian underground. And this underground line is exactly under the presidential palace of Lukashenko, the seat of his power. They have found a perfect target to show that Lukashenko does not control the situation in the republic."