Iraqi militants kill 14 Shia Muslims at roadblock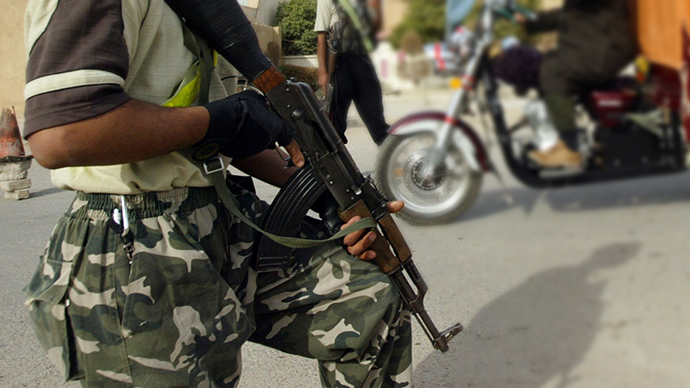 Militants in Iraq shot 14 Shia tanker drivers at a makeshift roadblock while checking their identity documents, according to local police. The blockade was located 160km (100 miles) north of Baghdad, in the town of Sulaiman Pek.
The late Wednesday killings followed clashes between the militants and the army and police.

In recent months, Sunni militants have stepped up their attacks against Shia Muslims, who lead the government. The rise in violence is mainly attributed to sectarian tensions in neighboring Syria, which mirror those of Iraq and other regions in the Middle East.

The Mayor of Sulaiman Pek, Talib Mohamed, told Reuters that "all the victims were Shia tanker drivers who were coming from Baghdad to Kirkuk," adding that "militants blocked their way near Sulaiman Pek, checked their IDs and executed them by shooting them in the heads and chest."

Earlier in Tikrit, 150km (95 miles) north of the capital, a minibus en route from Baghdad to Mosul was attacked, claiming the lives of four soldiers.

Mosul is Iraq's third largest city and the capital of the mainly Sunni Nineveh province. Just 50km (35 miles) to the south, nine policemen were shot dead at a checkpoint by militants in pickup trucks.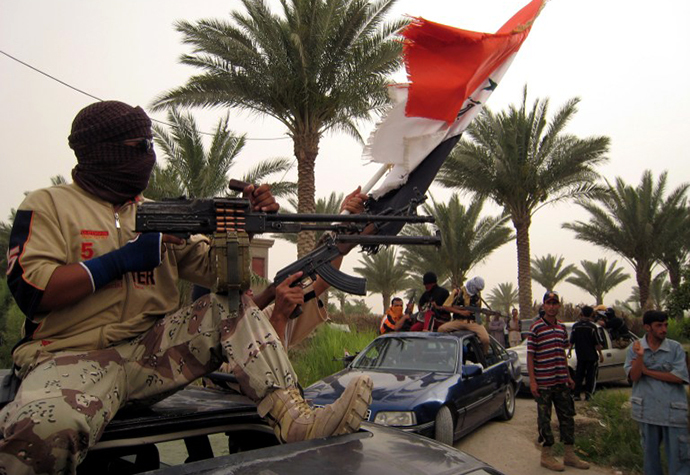 Another testimony to the increasing deterioration of security in the country was Sunday's jailbreak, when around 500 prisoners - many of them in al-Qaeda's top echelons - broke out of two prisons. Responsibility for the prison attacks lay with the Islamic State of Iraq and the Levant - a terrorist cell born out of a merger between al-Qaeda's Iraqi and Syrian branches.
A security official told Reuters on Tuesday that some of the escapees headed for neighboring Syria to join the predominantly Sunni rebel ranks in their fight against the forces of President Bashar Assad, who is an Alawite – a Shiite sect. Assad's side also received new additions, with Iraqi Shia fighters and members of the Lebanese Hezbollah militia joining the government's battle against the rebels.
For their part, Sunni militants in Iraq are increasingly recruiting members from their religious order, as feelings of resentment towards the Shia government continue to grow - as they have ever since the US-led invasion of 2003, which led to the toppling of former leader Saddam Hussein.
Although 2008 was Iraq's bloodiest year, 2013 is quickly approaching similar figures, with more than 720 people having lost their lives in extremist attacks in July alone, according to various estimates.

The security deterioration is a long-term effect of the war and occupation of Iraq by Western forces, which led to a sectarian conflict that is  also reinforced by the conflict in neighboring Syria, political activist from the Stop the War Coalition John Rees told RT.
"I think what we are seeing is a long-term effect of the war and occupation. In order to occupy Iraq the Western forces, British and American, adopted a policy of divided rule. They made a sectarian conflict where there wasn't one before. They crated Al-Qaeda in Iraq where there was no Al-Qaeda before. So I think that the country is sprained to the most enormous strains as the result of that war and occupation. And those strains are being reinforced by the conflict in Syria where actually all sides are now attempting to gain leverage in that conflict through Iraq as well as in Syria," he said.

You can share this story on social media: