Ex-MI6 boss threatens to expose secrets from Iraq 'dodgy dossier'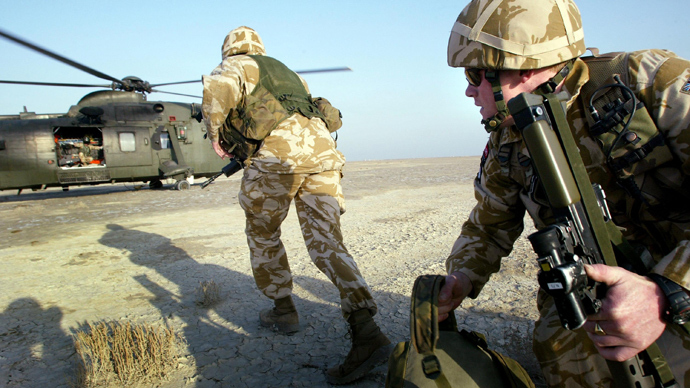 The former head of MI6, Sir Richard Dearlove, said he's going to reveal new details behind the 'dodgy dossier' if he disagrees with the findings of the Chilcot Inquiry into UK's role in the Iraq War.
Dearlove provided intelligence about Saddam Hussein's Weapons of Mass Destruction (WMDs) that was allegedly exaggerated and "sexed-up" by Tony Blair's government.  
The 68-year-old intelligence veteran has spent the last year writing a detailed account of events leading up to the Iraq War, which started in 2003. Initially, he intended to make his work available to historians after his death but Sir Richard told the Daily Mail that he could well change.
"What I have written (am writing) is a record of events surrounding the invasion of Iraq from my then professional perspective," he wrote in an e-mail addressed to the paper. "My intention is that this should be a resource available to scholars, but after my decease (may be sooner depending on what Chilcot publishes). I have no intention, however, of violating my vows of official secrecy by publishing any memoir." 
Dearlove is expected to face criticism from the inquiry's chairman, Sir John Chilcot, over the accuracy of intelligence provided by the MI6 agents inside Iraq, which was used in the so-called "dodgy dossier."
Sources close to the ex-MI6 chief told the paper that he insists that Chilcot should recognize the role that Tony Blair and his Director of Communications, Alastair Campbell, played in inspiring media reports, suggesting that Saddam could use chemical weapons to target British troops based in Cyprus.
Dearlove is said to still be extremely aggrieved that the intelligence, which his agents stressed only referred to shorter-range battlefield munitions, were turned into a claim that put Britain on a path to war in Iraq.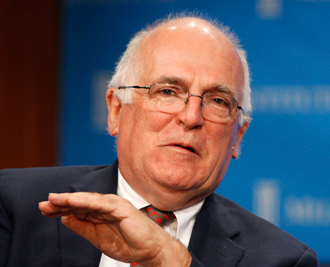 He still accepts that some of MI6's information on the matter was inaccurate, unlike Blair and Campbell, who have repeatedly denied making misleading statements about WMD.
"This is Sir Richard's time-bomb. He wants to set the record straight and defend the integrity of MI6," a security source told Daily Mail. 
The source stressed that Dearlove is ready to do what no other MI6 chief has ever done because "the events in question were unprecedented" and he's tired of being blamed for having "too-cozy" relationship with Blair. 
"If Chilcot doesn't put the record straight, Sir Richard will strike back," he added.
Last week, Chilcot informed the UK's Prime Minister David Cameron of his intention to write personally to those individuals he intends to criticize as a result of the inquiry, with reports suggesting Tony Blair is among those on Sir John's list.
The 2003 governmental briefing document "Iraq – Its Infrastructure of Concealment, Deception and Intimidation" was called the 'dodgy dossier' by the media after it was revealed that much of its content was plagiarized from various unattributed sources.
The Chilcot inquiry into the details of Britain's engagement in Iraq war was set up in 2009. Having already cost British taxpayers over £7 million, the inquiry's findings as to the government's refusal to release some of the official documents are still unpublished.
The war in Iraq remains a very sensitive issue for many Britons, the majority of whom according to the polls believe they were deceived by the government and the UK's involvement was not justified, and damaged the country's reputation abroad. Public support has fallen over the last decade, driven by incessant reports of ongoing violence in post-war Iraq and scandals surrounding the action of British military personnel  during the war.
You can share this story on social media: