Powerful 7.5 magnitude earthquake strikes Mexico, buildings shaken in capital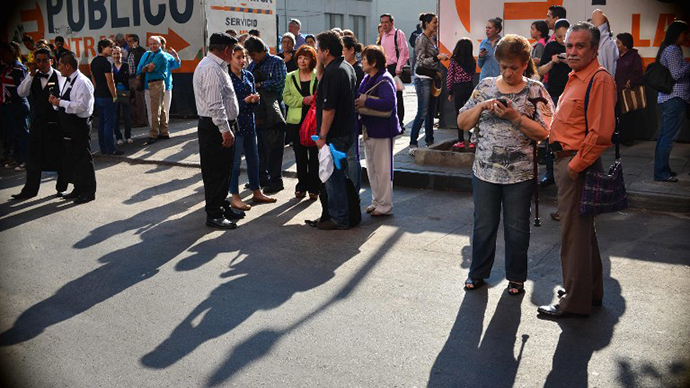 A magnitude 7.5 earthquake hit Mexico on Friday in the western state of Guerrero, north of the resort of Acapulco. The quake shook the capital Mexico City for at least 30 seconds, with building swaying as people fled on to the streets.
The city was reportedly more crowded than usual because of the Easter holiday. Despite the relative severity of the quake there are no immediate reports of any major damage.
Some people were seen fleeing high rise buildings in dressing gowns and pajamas talking to relatives and friends on their cell phones, according to AP.
"I started to hear the walls creak and I said, 'Let's go'" said one resident Rodolfo Duarte.
"This is really strong and I'm accustomed to earthquakes," said Gabriel Alejandro Hernandez Chavez, a guard at an apartment building.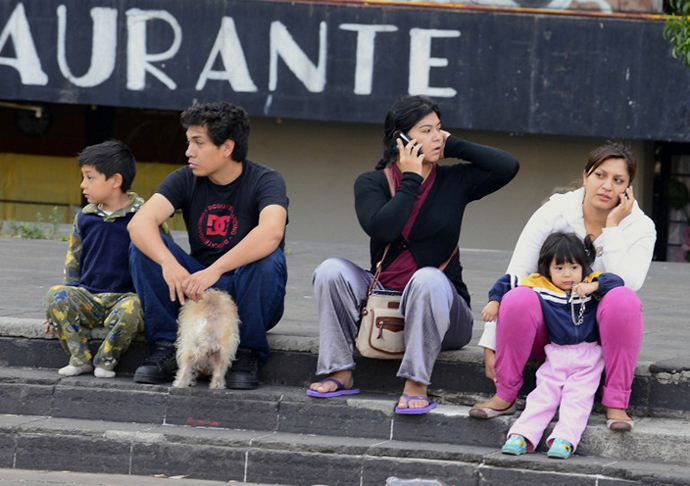 While Pedro Hernandez a doorman, said, "I had to hold on to a tree, like a drunk."
Federal civil protection officials said the quake was felt across at least six states in Mexico.
"There are some broken windows, but so far we have no dead or injured," Ricardo de la Cruz, director general of the Civil Protection Agency, told AP.
Mexico City is vulnerable to earthquakes because much of it is built on the muddy sediments of drained lakes, which are vulnerable to shock waves from quakes.
In 1985, a magnitude 8.1 earthquake killed at least 6,000 people and destroyed many buildings in Mexico City, even though the epicenter was 400 kilometers away on the Pacific Coast.
There is no threat of a tsunami according to the Pacific Tsunami Warning Center.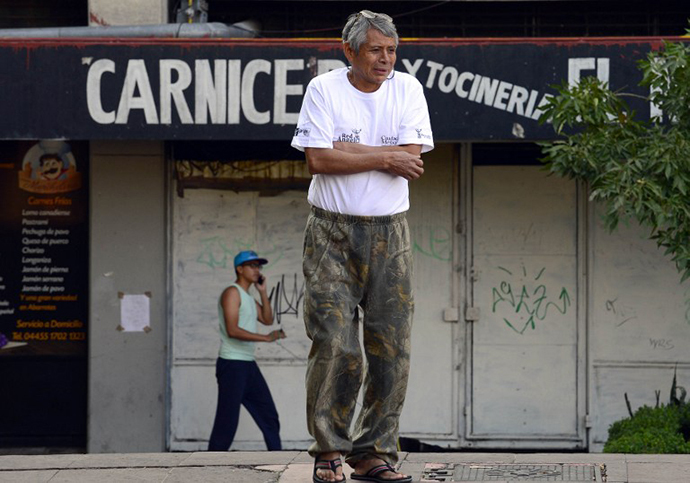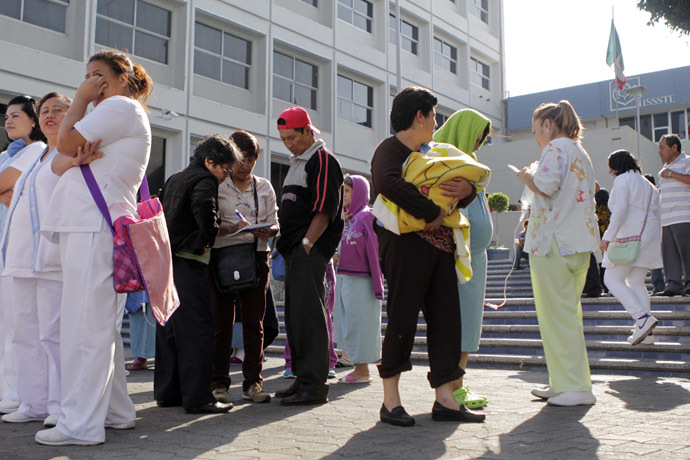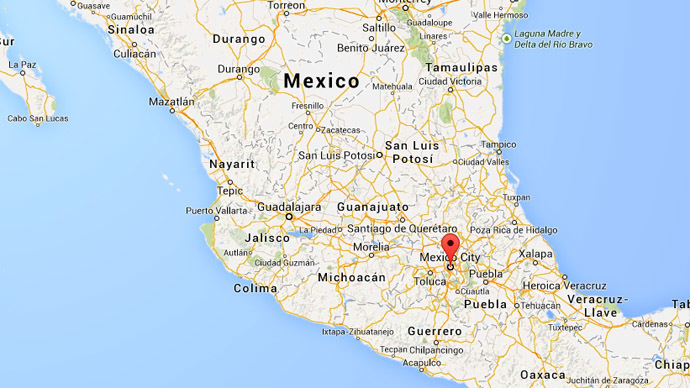 You can share this story on social media: