Mexican police disperse thousands of teachers protesting education changes
Police in riot gear forcibly removed thousands of teachers gathered in Mexico City's Zócalo plaza, where they have been camped out protesting education reform. The small-scale clashes were the culmination of weeks of chaotic demonstration.
The protests started weeks ago, with teachers attempting to convince lawmakers to change legislation that would dismiss educators if they fail evaluations meant to improve Mexico's notorious school system. 
But when the bill was approved earlier this month teachers shifted their aim, demanding the law be rescinded and a meeting with Mexico's President Peña Nieto. Many of the demonstrators in the capital hail from Mexico's poor southern states and argue that deficient education is a result of social inequality, not what happens inside the classroom. 
The government set a 4:00 pm deadline for demonstrators to leave the square so the city could begin preparations for the nation's Independence Day celebration. Hundreds of local and federal police moved in moments later to disperse the approximately 500 protesters who had not left, firing teargas into the crowd and using a water cannon to douse bonfires.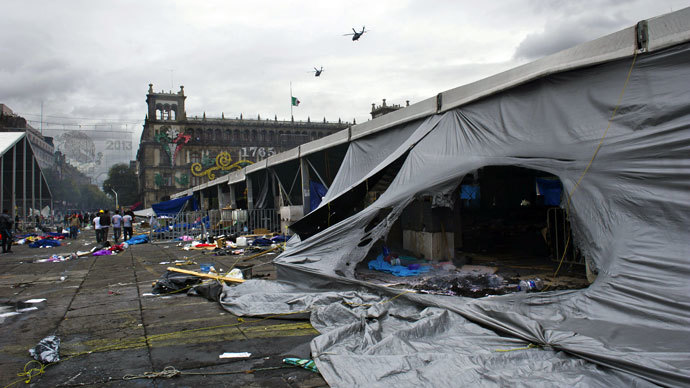 Many of the demonstrators are familiar with such police action in the southern states and spent much of the day preparing for the authorities to arrive. Makeshift barricades were assembled, along with various weapons including metal rods, wooden planks and chunks of pavement. Others waved pipes, clubs, and baseball bats as black military helicopters circling overhead. 
"They have hurt Mexico City and many other cities," Mauel Mondragon, chief of Mexico's federal police, said before the deadline. "I think this is reaching its limit and we will act. This is not a game. We will do our job."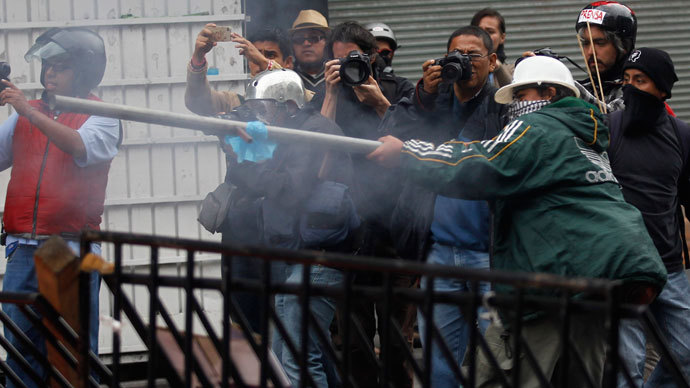 The near-daily rallies have snarled traffic in Mexico City and prevented access to government buildings. Roughly 1.5 million students have missed a month of school since the strike began in August.
The entrance to Mexico City's international airport was blocked at least twice in recent weeks and on Wednesday at least 17 officers and five teachers were hurt in a clash.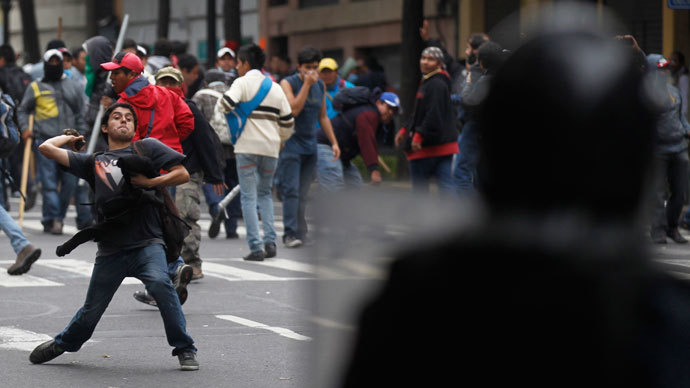 Most had already departed by Friday's deadline, though, and not all police were met with resistance. The scene was under control within two hours, according to The Guardian, and more peaceful than both authorities and media outlets had previously forecast.  
The government has pledged that it will pay for teacher training and building repairs at schools in southern states in exchange for the protesters exit from Zócalo.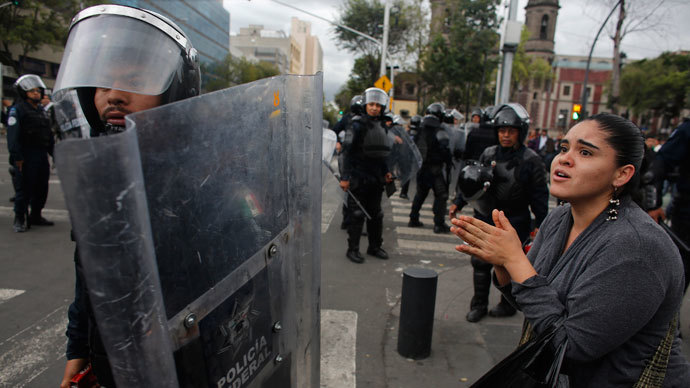 Mexico's left-leaning government has traditionally been slow to crack down on protest movements since demonstrating students were killed in both 1968 and 1971.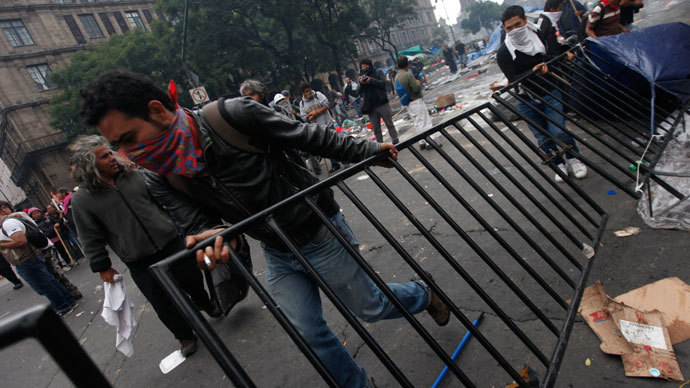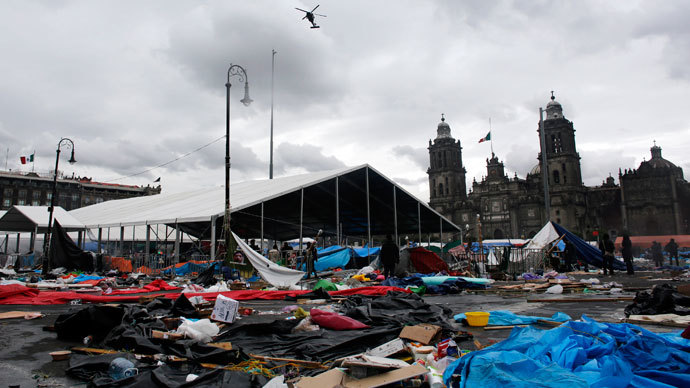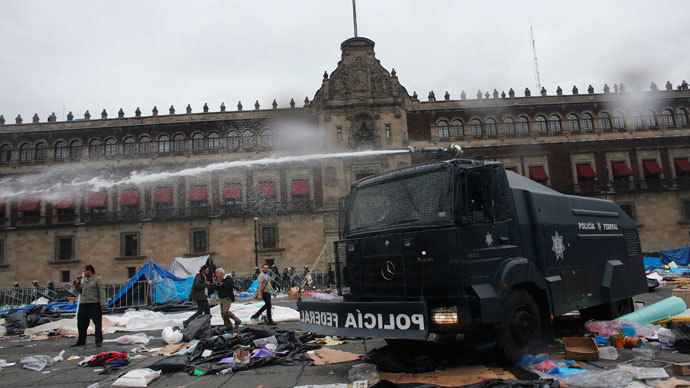 You can share this story on social media: