Moscow Metro fire prompts mass evacuation, traffic jams
The Moscow Metro has resumed service after a morning rush hour fire injured 76 and caused panic underground. Some 4,500 commuters were evacuated from smoke-filled stations, with the busy Red Line partly closed for hours.
At least 76 people were injured in the incident Wednesday morning at downtown Moscow's Okhotny Ryad station, medical officials reported. Sixteen of them, including a 15-year-old girl, were taken to hospital. Those admitted had suffered from smoke inhalation and stress-related ailments like neurosis and high blood pressure. Three patients are in intensive therapy, but their lives are not in danger.

A 24-year-old woman in critical condition from smoke poisoning has been taken to intensive care. She passed out while inside the smoke-filled station, and was then rushed to Sklifosovsky Institute of Emergency Medicine in central Moscow.  

The line was briefly closed for a second time after midday, less than an hour after resuming service in test mode, when smoke was again reported in the tunnel. The smoke came from the same site affected by this morning's fire; it is suspected that a newly repaired electric cable was damaged by a short just after power was restored.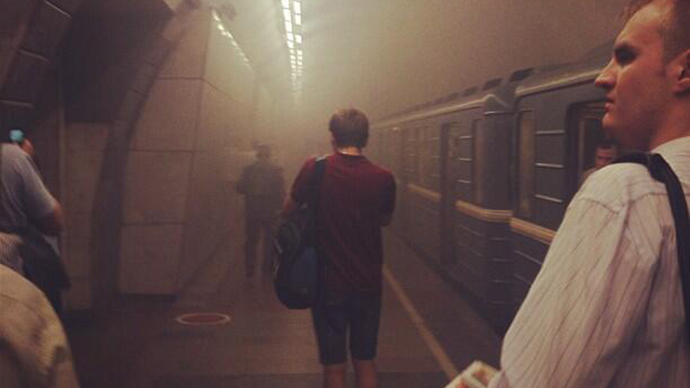 An estimated 4,500 people were evacuated from the Metro, and some trains were stopped inside tunnels when the flames first erupted. All stranded passengers and Metro employees have been rescued, and the evacuation ended about an hour after the incident began.

The fire broke out at approximately 8:30am Moscow time (04:30 GMT), and firefighters managed to quickly douse the blaze. The cause of the fire has yet to be determined, but a preliminary investigation indicates a technical failure in a power line inside a tunnel, the Moscow Emergency Ministry said.

Moscow's Investigative Committee said it will conduct an inquiry into possible violations of safety regulations on the Metro.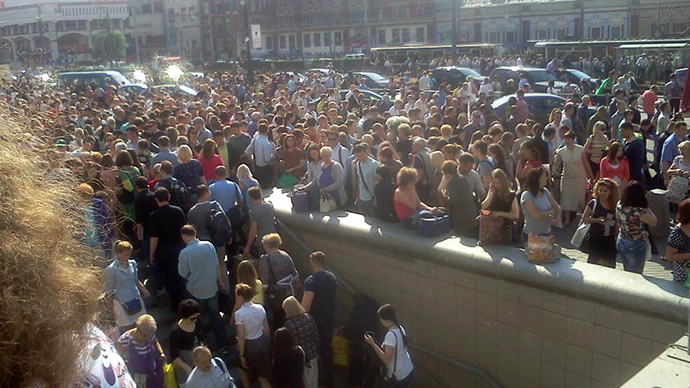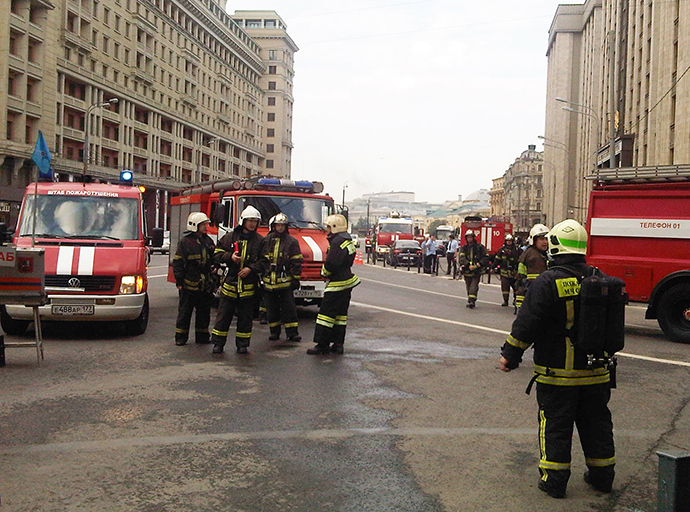 The fire seriously disrupted transportation in Moscow during the morning rush hour. Several nearby stations were forced to close, and urged passengers to leave and seek an alternate route; tens of thousands of morning commuters were late for work due to the incident.

City authorities deployed 40 extra buses and trolleys to compensate for the increased load on the public transit system. However, angry commuters claimed the measure did not work. "I always wondered how it is possible to deploy buses so quickly, when the Metro dies. But today I realized that there are simply no buses, [they] lie," a Moscow commuter complained on his blog.

With crowds of stranded commuters trying to get to their destinations, many were angry to find that Moscow's taxi drivers had suddenly hiked fares – a 13-kilometer trip from one of the closed stations cost one Twitter user 2,500 rubles (about $80), he said.


The incident prompted numerous jokes on social networks. Many users linked the fire to Moscow Mayor Sergey Sobyanin's resignation. "In the capital's underground a new mayor is being elected. The smoke is black so far," one of the jokes read, referring to the process of choosing a new Pope.

Some joked that Sobyanin caused the fire so that President Vladimir Putin would fire him. Others slammed the mayor for reacting to the fire five hours after it happened. Sobyanin has ordered a thorough investigation into the cause of the incident, and vowed to "fix it immediately."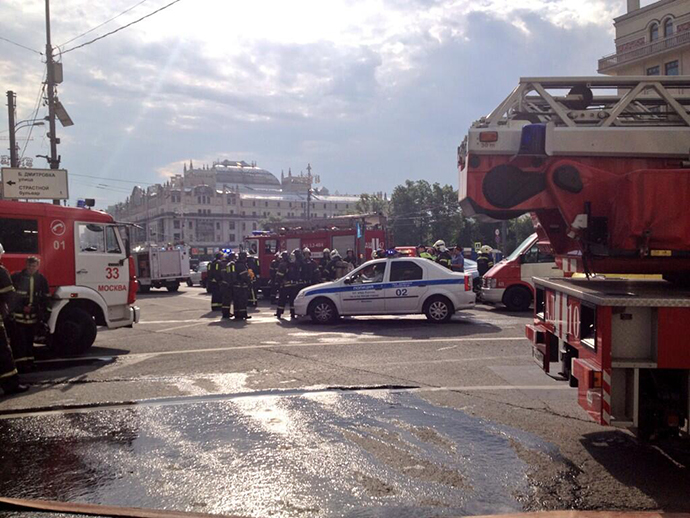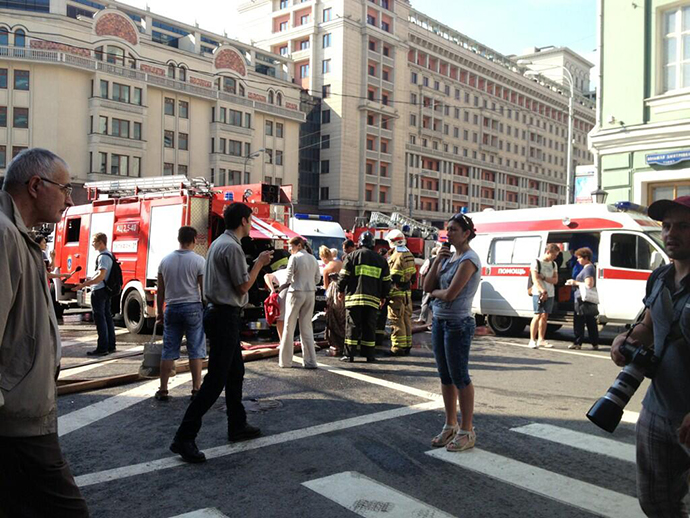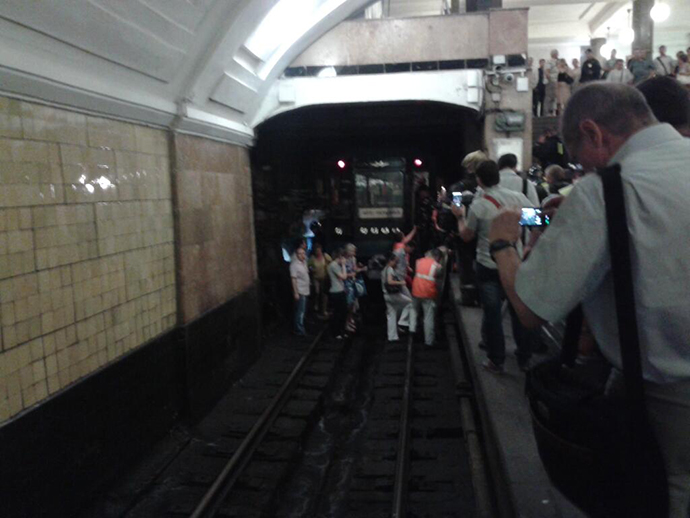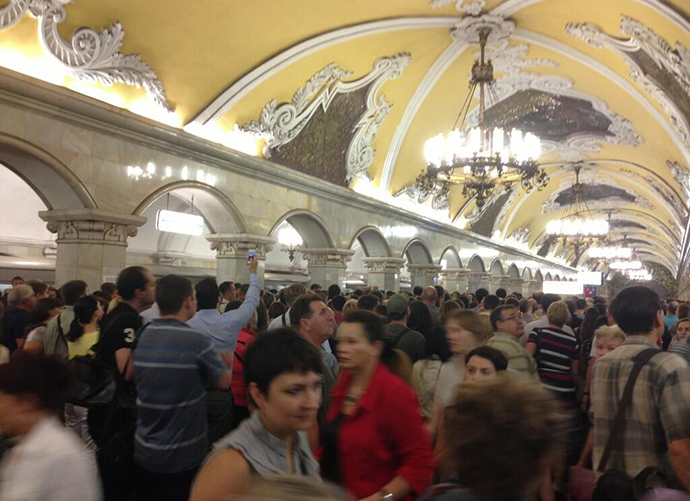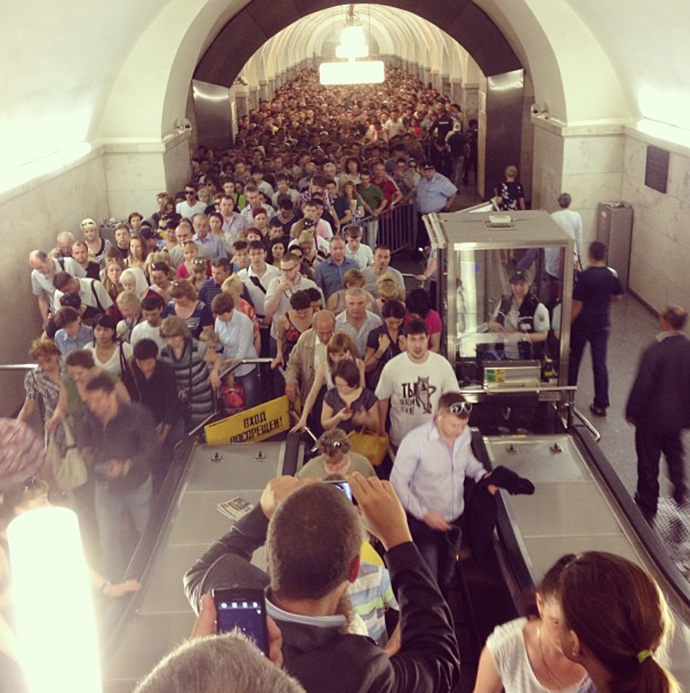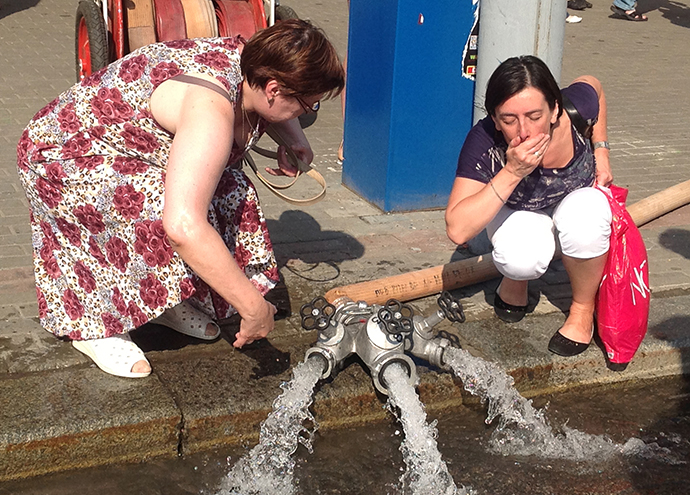 @jason_corcoran metro vent from my office window twitter.com/MattWJ28/statu…

— Matt (@MattWJ28) June 5, 2013
You can share this story on social media: