Megaupload's Kim web-surfing again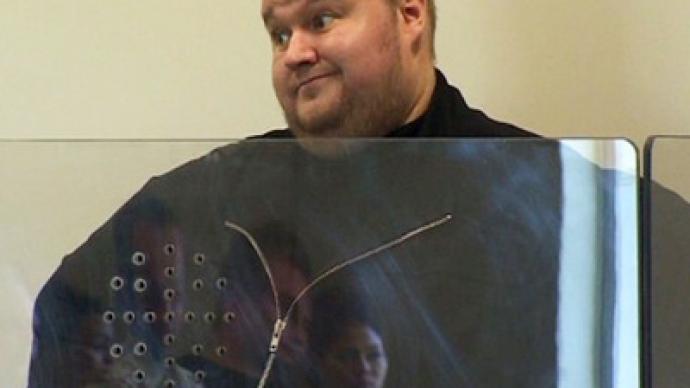 A judge in New Zealand has allowed the founder of the Megaupload files sharing service to get back online - because of Kim Dotcom's "exemplary" behavior since arrest in January.
The bail conditions of 38-year-old Kim Schmitz, German national more known as Kim Dotcom, denied him web access. He remains under house arrest – but with web access now.Also, the judge ruled Dotcom could go swimming daily and visit a studio in Auckland to record music twice a week.Other co-accused Megaupload staff could meet their boss once a week till August when Kim's fate will be decided at an extradition hearing.In the meantime the US prosecutors apply serious effort in order to extradite him to America on of internet piracy and money laundering charges. The US federal prosecution wants Kim Dotcom for allegedly inflicting $500 million damage in lost revenue to copyright holders.The US accuses Dotcom of making a fortune by organizing free share and download of copyrighted material on the website Megaupload, which belongs to him and was closed January 19.Dotcom's lawyers insisted at a court hearing in January that their client's company only offered online storage, claiming their client is innocent.The Megaupload used to be the most popular files sharing service in the world with its 150 million registered users.In response to the closure of file sharing site Megaupload, the Anonymous hacker community kicked off DDoS attacks on US government websites, including the White House, the FBI, the US Department of Justice and the main plaintiff in the Megaupload case – the Universal Music Corp. Human rights activists and digital rights advocates shared concern that charges brought by the United States against the file-sharing site Megaupload set a dangerous precedent for international intellectual property law.
You can share this story on social media: