"Medvedev and Putin work as a team"- United Russia official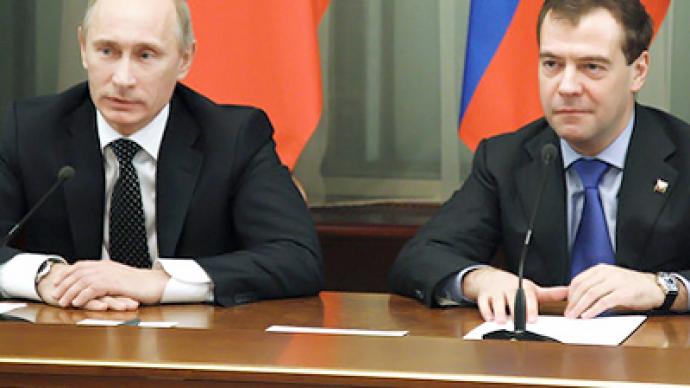 Despite certain disagreements, President Dmitry Medvedev and Prime Minister Vladimir Putin "work as a team," claims deputy head of the United Russia Central Executive Committee Dmitry Polikanov.
"Wednesday's news conference indicated that the tandem [Medvedev-Putin] works as a team," Polikanov told RT commenting on the relations between the two politicians. "They have some tactical differences about, for instance, the pace of modernization, but their strategic vision is the same.""Dmitry Medvedev stressed several times that he and Prime Minister Putin work in the same direction – for the benefit of the country, and they have a similar strategic vision of the future," Polikanov added.
You can share this story on social media: