Russia's Silicon Valley to host Medvedev's first live Q&A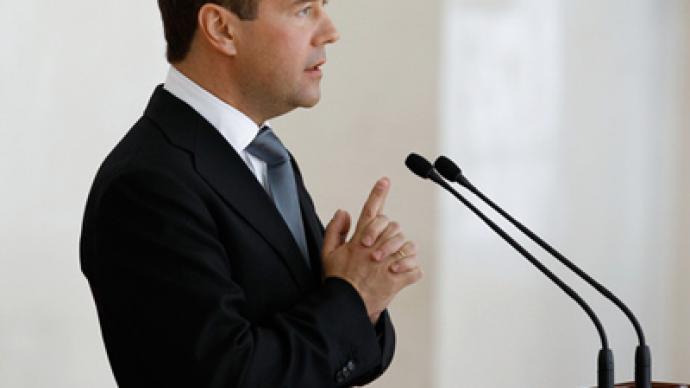 Russian President Dmitry Medvedev has changed the venue for his first live Q&A session with Russian and foreign media on May 18, from the Kremlin to Skolkovo innovation hub.
It will be the first such conference since he became president in 2008. Over 800 journalists have already signed up.  "The change of venue from the Kremlin to the newly constructed facility will allow journalists to see the process of creation in Russia of the specially designed technopark, aimed to be the analog of the famous Silicon Valley in the US," press secretary of the president, Natalya Timakova, told the newspaper Vedomosti. The idea to create a Russian equivalent of Silicon Valley was announced by President Dmitry Medvedev in March 2010. The modern center for research and development is being built in the village of Skolkovo located in the Moscow region. It will host five different scientific communities next to the campus of Skolkovo Moscow School of Management, a top-level business school founded by leading Russian and international companies.You can watch the Q&A session LIVE on RT at 9am GMT on May 18.
You can share this story on social media: