'Jail term for Pussy Riot self-defeating': Medvedev urges probation for punk band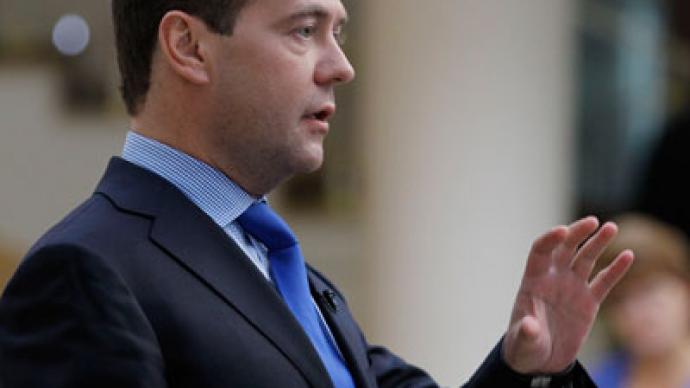 Russian Prime Minister Dmitry Medvedev has spoken out against the verdict handed to controversial punk band Pussy Riot, saying he believed the time they spent behind bars before and during the trial was punishment enough.
"I feel that extending the prison time [for the band members] in this case is counterproductive," Medvedev said at a United Russia Party meeting in the Russian city of Penza. "In my opinion, probation would have been sufficient punishment, considering all the time they've already spent behind bars."Last month, a Moscow court sentenced three members of the feminist punk band to two years each in a medium-security prison on charges of hooliganism motivated by religious hatred and enmity.The six months the three women have already spent in pre-trial custody will count as time served towards their sentences.In the verdict, the judge said that band members Nadezhda Tolokonnikova, Maria Alyokhina and Ekaterina Samutsevich showed flagrant disregard for church parishioners and the fundamentals of the Orthodox faith.The three women were arrested in February for their performance of a profanity-laden 'punk prayer' titled 'Mother of God, drive Putin away' in the Cathedral of Christ the Savior, Moscow's main Orthodox church. Those who witnessed the prayer said the women had offended their religious sensibilities, though the women argued that was never their intention.
You can share this story on social media: