Murdering Big Mac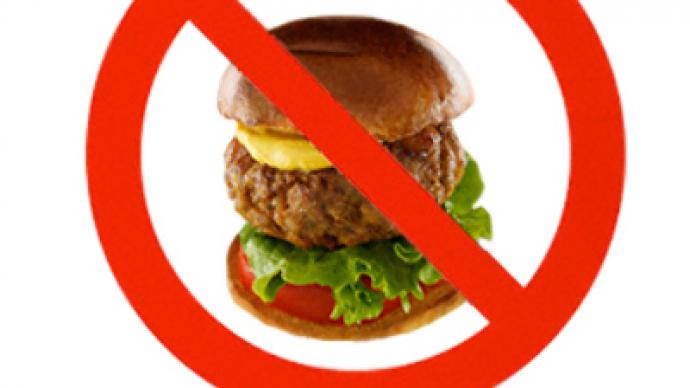 Several young men are facing criminal charges in Russia for a graffiti protest against McDonald's on an international day of action over the global fast food chain.
They reportedly wrote "death to bourgeois" on a building opposite a McDonald's outlet in St. Petersburg on October 16, and were detained the same day. They explained that their actions were inspired by an organized International Day of Action Against McDonald's.
A criminal investigation has been opened on charges of vandalism. If convicted, the detainees could face up to one year of community service.
The first International Day of Action Against McDonald's was on October 16, 1980. It was encouraged by a Greenpeace campaign called 'What's wrong with McDonald's'.
The world's largest food chain is widely criticized for its environmental record and for the way it treats animals before they are killed and turned into burgers. According to reports, McDonald's is responsible for 29 per cent of all takeaway litter in the UK. Another controversial issue is the quality and safety of the food McDonald's offers. It is often alleged to be unhealthy and a contributing factor to obesity.
On Wednesday, Russia's daily newspaper Komsomolskaya Pravda published results of its own experiment with meals from McDonald's. The journalists claimed that hamburgers did not lose their visual appeal after ten days in normal room conditions. However, they said that when they offered the meal to a rat it refused to eat it. The journalists said they were inspired by an American photographer, Sally Davis, who wanted to take pictures of rotten food. However, her Happy Meal which she bought in McDonalds was still happy, although a little hard, six months later.
You can share this story on social media: