Have a nice 15 years! McDonald's bomber sentenced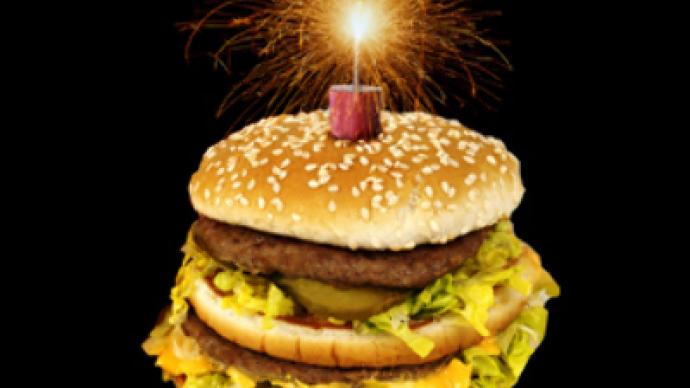 A man accused of planning two explosions in branches of McDonald's in of St.Petersburg city centre back in the winter of 2007, has been found guilty and sentenced to imprisonment.
Fyodor Kovalchuk was sentenced to 15 years at a high security penal colony by the city court.
His two accomplices, one of whom is a minor, were also found guilty of assisting in the explosions and sentenced. The minor was sentenced to six years at an educational colony, while the other received a seven-year suspended sentence with a probation period of 5 years. All three were members of an extremist group calling itself 'the Slavic Community'.
The two explosions rocked St. Petersburg in February, 2007. The first blast occurred on February 4, during an anti-fascist demonstration near the Vladimirskaya underground station. One person was injured on that occasion.
The second blast struck at the McDonald's in the centre of St. Petersburg on February 18. The self-made bomb was filled with bolts and wires and ripped through the interior of the building. Several people were injured.
You can share this story on social media: