Another mass poisoning in Afghanistan, as women flee fearing Taliban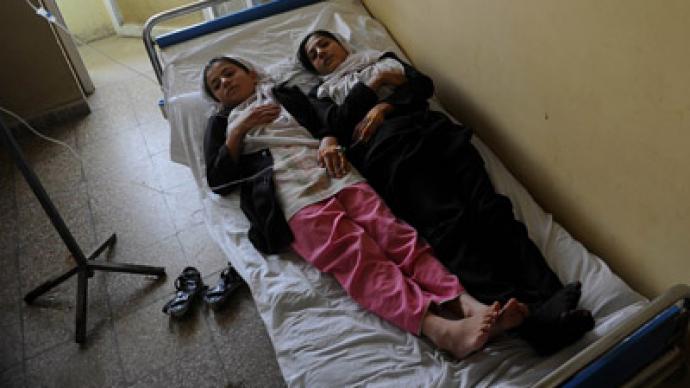 Some 160 schoolgirls are suspected to have been poisoned in the north-eastern Afghan province of Takhar. This comes less than a week after another similar case was blamed on the Taliban, that have repeatedly spoken out against female education.
There are suspicions that the classrooms had been sprayed with a toxic material before the girls entered, police said. They suspect Taliban to be behind the incident. Last week 120 girls were sent to hospital after a similar suspected poisoning. Later in the week the Taliban denied any involvement in that case.Many fear that the international troop withdrawal in 2014 may put Afghanistan back into the hands of the Taliban and result in the further violation of women's rights and a ban on education.Between 1996 and 2001 when the Taliban was in power the movement banned school education for girls in the country. NGOs active in Afghanistan say many young women are leaving the country fearing the return of Taliban rule."They see no future for themselves in Afghanistan so the bright ones are seeking scholarships or work abroad," Selay Ghaffar, from the Kabul-based NGO Humanitarian Assistance told Guardian.Afghan officials confirm that the fears of a Taliban return make women consider leaving the country to avoid possible violence and rights deprivation.The government and the Taliban ignore women's rights in their negotiations, said Guhramaana Kakar, a gender adviser to President Hamid Karzai. Kakar revealed that according to a recent survey 86% of Afghan women were fearful of a return to Taliban-style rule and one in five worried about the education of their daughters."Women want the progress that has been made over the past 10 years to continue, but they are being kept away from the political processes," Kakar declared asserting that if more women were allowed into the provincial councils, this would show the Taliban that they cannot reverse 10 years of women's advancements.