The 'Red Planet' on Earth: Spanish scientists recreate Mars environment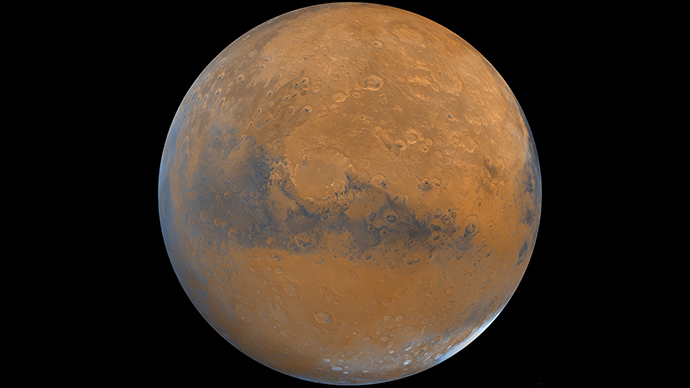 Spanish researchers have recreated Martian conditions, such a temperature, humidity, pressure and even dust, here on Earth, and this all fits in a special vacuum chamber. The unique room can be used for testing out gear for further Red Planet missions.
Being, figuratively speaking, a sort of a clone of atmospheric parameters on Mars, the vacuum chamber can also simulate sun illumination at different azimuths, gas composition and UV-radiation.
The machine is called MARTE, which means Mars in Spanish.
It has been designed by a team of scientists from Centro de Astrobiología, INTA-CSIC, and Instituto de Ciencias de Materials de Madrid, who now hope that MARTE will give answers to many questions about the habitability of Mars, or "other related planetary bodies both from scientific and technology points of view."
"Mars is a good place to learn about planets similar to ours and, as such, is the target of many NASA and European Space Agency missions," said lead researcher Jose Angel Martin-Gago, of Madrid's Instituto de Ciencias de Materiales.
Simulation of Mars planetary conditions as well as using vacuum chambers is not a new practice. The method was used to help scientists test the meteorological sensors used on NASA's Curiosity rover.
But there is one innovation that makes MARTE unique.
"We're simulating the effect of Martian dust – one of the primary problems for planetary exploration – to gain a better understanding of how instruments behave when covered in dust," said Jose Angel Martin-Gago.
Martial atmospheric dust is one of the most complex problems that complicates research as optical rover's instruments get a dusty coating and limits lifetime of many missions.
"This unique set-up will allow for obtaining an estimate of the evolution of the reading at the photodiodes of the ultraviolet sensor when working in the dusty Martian atmosphere," researchers wrote in the journal Review of Scientific Instruments about their state-of-the-art vacuum chamber.
MARTE deposits dust using an original vibration system, using gravity.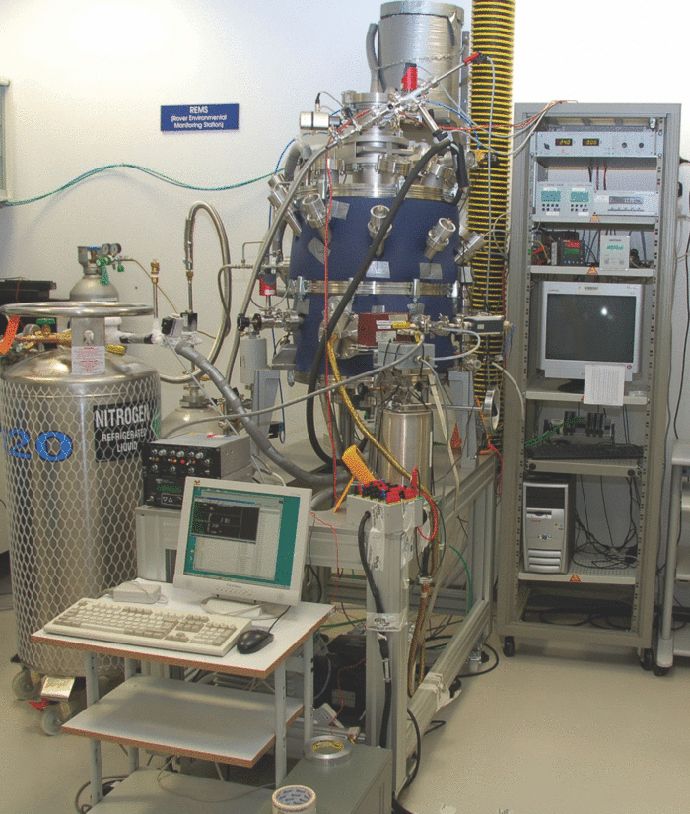 The device may be especially useful especially given indications that the planet may have either been capable of supporting life in the past or is possibly even supporting it right now within its subsurface, the team said in the statement.
NASA has been also saying it plans sending new rovers to Mars by 2020 and humans not long after that.
The Mars vacuum chamber will be primarily used for testing out new electromechanical devices and studying "the behavior of instrumentation and samples of different nature and sizes" in different conditions typical for Mars.
This team of researchers, who specializes in recreating extra-terrestrial landscapes, has successfully simulated Jupiter's moon Europa and the spatial vacuum of our solar system and between the stars of the Milky Way galaxy.
You can share this story on social media: