Al-Qaeda linked terrorists in Mali may possess surface-to-air missiles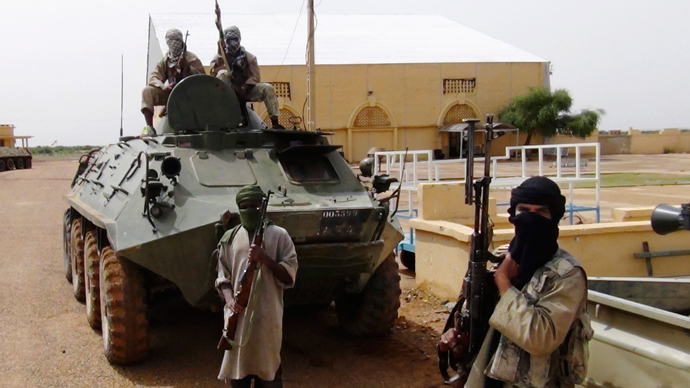 An Al-Qaeda missile manual found in Mali suggests jihadists in the region may possess the SA-7 surface-to-air missiles, capable of taking down commercial aircraft, AP reports. The arms are suspected to have been looted from Libya during the recent war.
The 26-page document that AP obtained was recovered from the building that was previously occupied by Al-Qaeda in the Islamic Maghreb (AQIM) in Timbuktu. It is also evidence of militant groups actively training its fighters to use the so-called man-portable air-defense systems, or MANPADS.

"Why else bother to write the guide if you don't have the weapons? ... If AQIM not only has the MANPADS, but also fighters who know how to use them effectively," AP cited Atlantic Council analyst Peter Pham, a former adviser to the United States' military command in Africa and an instructor to US Special Forces as saying.

According to residents, prior to fleeing Timbuktu ahead of French troops' interference in January, the jihadists attempted to get rid of the paper apparently setting it on fire. However they failed to destroy it completely.

Remaining pages 313 through 338 of the manual to MANPADS contain step-by-step instructions and tips on how to use the weapon, aim the target and change the battery.  It is also illustrated with images of soldiers firing the hardware, which takes training and skill to use.

"This is not a 'Fire and forget' weapon," Bruce Hoffman, director of the Center for Security Studies at Georgetown University told AP. "There's a paradox here. One the one hand it's not easy to use, but against any commercial aircraft there would be no defenses against them. If terrorists start training and learn how to use them, we'll be in a lot of trouble."
Another arms expert, N.R. Jenzen-Jones, confirmed that the information on the missile's engagement range, altitude and weight appeared largely correct.

It's not only the manual that suggests that Al-Qaeda fighters have been thoroughly trained to use MANPADS.

Locals have told AP they saw foreign fighters running laps each day, carrying out target practice and inhaling and holding their breath with a pipe-like object on their shoulder. 
The SA-7 surface-to-air missile, known to the Pentagon as the GRAIL, was developed in the USSR in the 1960s. As it was initially designed to be portable, the weapon is the size of a poster tube.  The missile weighs about 13 kilograms and is about 1.50 meters long. It can be fired from the shoulder.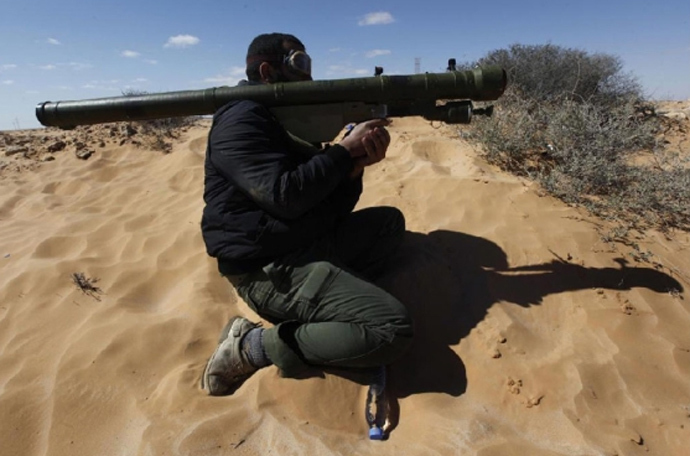 Those witness accounts could be backed by French forces' findings during their ground operation in Mali earlier this year, which included elements of SA-7s, such as battery packs, launch tubes, according to unnamed aviation official AP talked to.   

It has been suggested that SA-7 drills have been part of the curriculum at 'Jihad Academy' that, according to one of the experts who examined the manual, was located in a former police station, some five kilometers away from the Ministry of Finance's Budget Division building, where the document was found.  

The US has long been concerned about surface-to-air missiles falling in the hands of Al-Qaeda fighters. Worries have been voiced especially loud after many of Gaddafi's stockpiles in Libya were found looted.

Once launched, an SA-7 directs itself toward the source of the heat, the engine. While many military planes are equipped with anti-missile protection mechanism, civilian aviation and commercial flights are at risk.

"If someone manages to take down a civilian aircraft, it's hundreds of dead instantly. It's a high impact, low-frequency event, and it shows a lot of fear," expert N.R. Jenzen-Jones said.

According to the US Department of State, since 1975, at least 40 civilian aircraft have been hit by different types of MANPADS, causing about 28 crashes and more than 800 deaths around the world.

French forces - which due to the the possibility that SA-7s might have fallen in hands of jihadists, had to change the way they carry their offensive in Mali - continue monitoring the region. According to French aviation officials, who declined to be named, surveillance at Mali's airport is being conducted constantly.

"There are patrols every day," AP quoted a French officer as saying. "It's one of the things we have not entrusted to the Malians, because the stakes are too high."