Make it smaller! Pleads penis extension 'victim'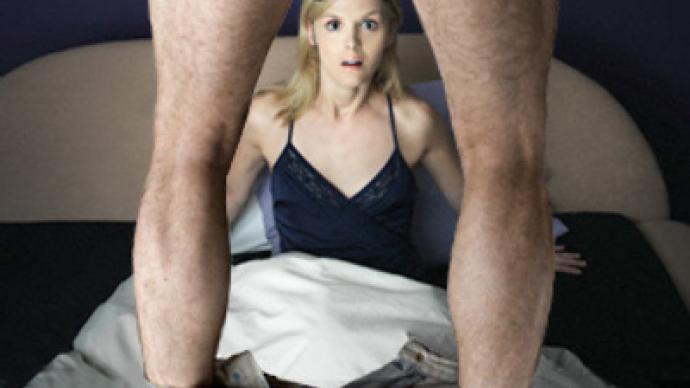 A male patient has shocked doctors at a Moscow clinic by asking them to reduce the size of his penis.
The 40-year-old had enlargement surgery in February, but now wants doctors to reverse the operation and make him normal again, reports the Life.ru news website.

It's reported that Konstantin F, who had his member extended from 15cm to 25cm, complained to doctors that several women had left him since he had the enhancement.
Less can be more
Doctors say Konstantin was 'just the right size' when he came in for treatment (medics worldwide agree that 15cm is the ideal length for the male organ). But Konstantin was far from satisfied with what Nature had given him, and demanded that doctors extend him by 10cm, giving him a whopping 25cm.
He was warned about the possible consequences and even shown a life-size model of a 25cm penis. But far from deterring Konstantin, this demonstration apparently inspired him even more.
"He must have watched a lot of movies, but he didn't realize that most ordinary women are very unlike those shown in porn movies," doctors said.
How much is too much?
The operation was a success, and Konstantin's dream came true. A week after the operation he left the clinic with a smile on his face.
But, as the doctors predicted, the enlargement didn't bring him happiness.
Within a month Konstantin was back, begging doctors to reverse the operation. He told them that several women had walked out on him, unwilling to share in his new-found happiness.
But nothing can be done for Konstantin at the moment, doctors said. He'll have to wait six to eight months before they will attempt a second surgery.
One doctor reportedly said: "if there was a possibility to extend one's brains, we would give that operation to Konstantin – for free!"
You can share this story on social media: