Major protests in Yemen as nation awaits president's address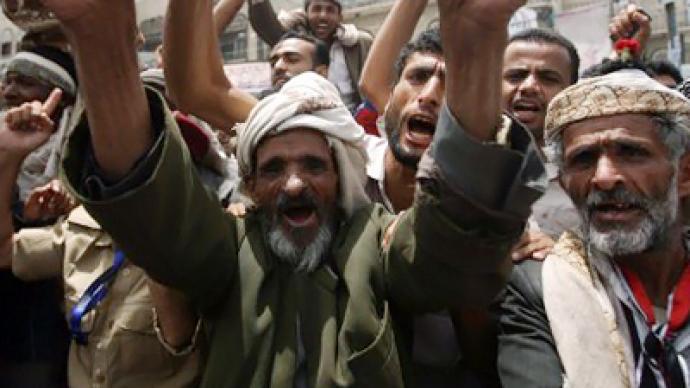 Tens of thousands of protesters have poured into the streets of Yemen's major cities demanding that President Ali Abdullah Saleh steps down and his sons and other aides leave the country.
Saleh, who has been in power for nearly 33 years, has many times pledged to step aside but never fulfilled his promises.The president is due to make an official address to the nation within 48 hours. He is expected to speak about the transition of power, Reuters reports. According the British news agency's source, there are two ways that may happen."The first is to shift all power to the parliament and become just a figurehead," said the source. "The second will be to let a coalition government be formed and then hold early presidential elections and leave quietly."Meanwhile, the protesters believe the president's days are doomed. They shout "Saleh's orphans have to leave the country", reports the Associated Press. Ahmed Saleh, who is considered by many as an apparent heir to his father, commands the elite Republican Guard. His brother Khaled is an army commander. Both units play a crucial role in protecting the current regime.The president has kept his post despite the ongoing protests. He is currently in Saudi Arabia for medical treatment after being badly wounded when his compound was attacked earlier this month.Saleh's regime has been seriously jeopardized since anti-government protests erupted in February, amid the wave of unrest which has hit the Arab world.
You can share this story on social media: