Major automakers accused of cutting corners with safety in developing world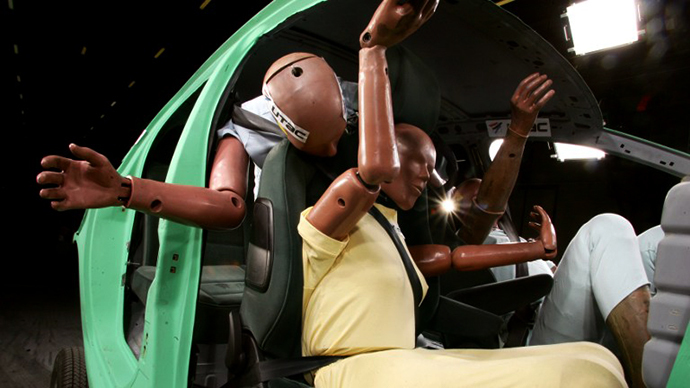 Dismal crash test results for major car manufacturers in Latin America have prompted critics to claim automakers are cutting corners, setting higher safety standards for their Western customers than for those in the developing world.
Vehicle models being marketed by General Motors, Renault-Nissan and Suzuki marketed in Latin America recently failed to score a single star in crash tests for safety. According to The Guardian, the equivalent models of those cars in Europe and America generally score a minimum of four out of five stars.

Max Mosley, global chairman of the New Car Assessment Programme (NCAP), which provides consumers in Latin America and the Caribbean with independent safety assessment of new cars, was moved by those results to write directly to the CEOs of the three automakers.

"Global NCAP is concerned weak sales and deteriorating profits in traditional markets are encouraging car companies to take unnecessary risks on safety," wrote Mosley.

"Unregulated emerging markets make it too easy for car companies to produce products that shortchange customers on safety. If CEOs know their products do not meet global safety standards, they should take responsibility and act now. The lives of customers in Latin America are no less valuable than those in Europe, Japan and North America," he added.

Tests conducted on several new models, including the Chevrolet Agile, Renault Clio Mio, Nissan Tsuru and Suzuki Alto K10 all showed the vehicles to have major structural weaknesses with an unacceptably high risk of death or injury in the event of a crash. All the models lacked air bags.

A spokesman for Renault responded by noting that safety standards in Latin America differ from those of European and North American markets.

"Clio Mio/Novo was tested without airbags. This configuration complies with regulations on the markets where it is sold, since airbags are not obligatory under South American regulations. From January 2014, all Clio Mio/Novo vehicles will ship with a driver airbag."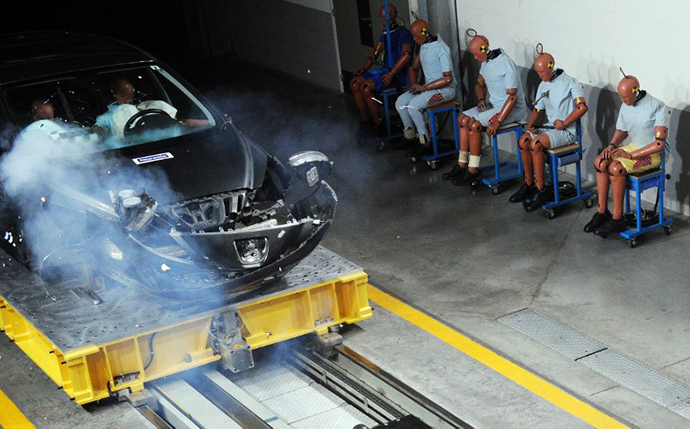 Unlike Renault's Latin American Clio Mio model, the European Clio has driver, passenger, side and head airbags, which earned it a five-star crash test rating from the NCAP.

According to the NCAP, the test results for Nissan's Latin American Tsuru model were likely the worst, with the vehicle's structure verging on total collapse. As The Guardian notes, that particular model lacks conventional three-point seatbelts in the rear sets and is fitted only with antiquated two-point seatbelts, or lap belts, making it impossible to properly secure a child seat.

Latin America currently has the world's highest per capita fatality rate resulting from road crashes, at 26 fatalities per 100,000 people. That rate is estimated to rise further to more than 30 per 100,000 by 2020, cites The Guardian.

The Latin American branch of the NCAP was created four years ago, and it is pushing major car companies to apply the UN's minimum crash safety standards to global passenger car production, not just models sold in Europe and North America.

In response to crash ratings that showed vehicle models like GM's Agile "bursting open," Global NCAP's Technical Director Alejandro Furas implied that automakers have no excuse in light of their well-performing vehicles sold elsewhere.

"Body structures that collapse onto the people inside can have fatal or life-threatening consequences in real-world crashes. These zero rated cars are built by companies that produce good, safe five-star cars and at affordable prices for buyers in other parts of the world. Now is the time for car buyers in Latin America to be able to choose five star models that exceed global safety standards," said Furas.