Magnitsky boss accused of Gazprom stock theft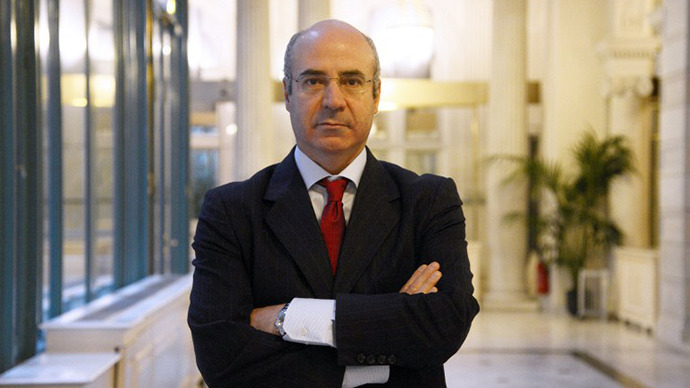 Russia is to probe the head of UK-based Hermitage Capital, William Browder, over alleged misappropriation of stock in Russian gas giant Gazprom, which inflicted at least 3 billion rubles ($US 98 million) in damages.
Browder will be put on the international wanted list immediately after criminal charges are officially brought against him, said Russian Interior Ministry official Mikhail Aleksandrov.
The US-born businessman who holds British citizenship is the former boss of Sergey Magnitsky – who died in a Moscow prison in 2009. The Russian lawyer worked for Browder's Hermitage Capital, once a minority shareholder in Gazprom.
Russian investigators are probing circumstances in which companies employing mainly foreign nationals and "managed by William Browder" had "illegally" bought shares in the state-owned Gazprom.
It is alleged that the Hermitage Capital CEO was using a complicated scheme: foreign companies - on behalf of Russian firms registered in tax havens - were purchasing "most lucrative assets."
At the same time, under a Russian law which was in force between 1999 and 2004, foreigners were allowed to purchase Gazprom shares only if they had permission from the country's federal commission on stocks. Alternatively, they could do so through foreign securities depositories, but that was much more expensive. 
To get around the law, Browder allegedly used several such subsidiaries, the Interior Ministry's representative said on Tuesday. As a result of around 30 illegal deals by just one such company, Russia lost "at least 3 billion rubles."
In 2006, after the ban on assets' purchases for foreigners was lifted, Browder sold "illegally bought shares." Russian law enforcers are now working to find out the details of what happened to those shares afterwards.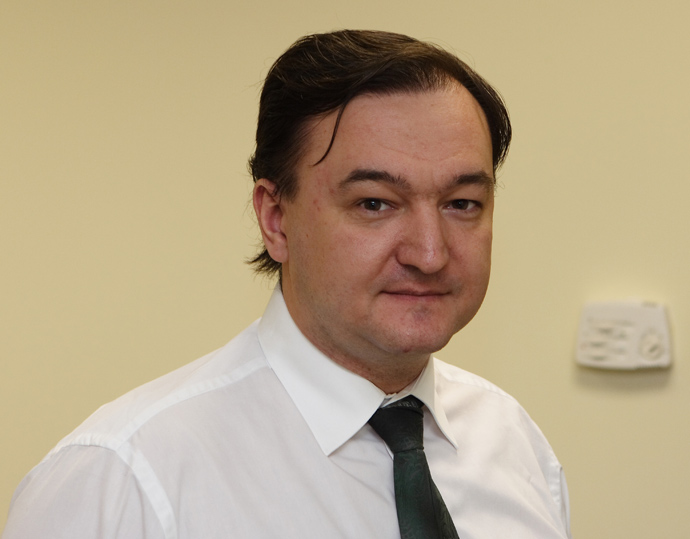 It is also suspected that William Browder was attempting to gain access to financial reports of Russian strategically important gas monopoly.
"We're talking about not only personal enrichment with the violation of Russian laws…, but it's about attempts to impose their own rules on the company," the official stated. Between 2001 and 2004, Browder demanded that Gazprom change its charter, as well as its board of directors and the composition of the board, Aleksandrov noted.
The Russian side hopes for cooperation on the case with the law enforcement agencies in the UK, EU and the US, the official added.
Accusations 'absurd' – Hermitage Capital
Meanwhile, Hermitage Capital states that Gazprom shares were purchased legally and that the legality of the procedure was confirmed by the Russian Commission on Stocks. All accusations that those deals caused any damages to Gazprom "are absurd," said the investment fund's press service.

The Interior Ministry, in response, noted that the Hermitage Capital representatives' denial is a misunderstanding, "or they deliberately conceal information."
"If the deal to buy Gazprom shares is to be legal, the government's permission was needed to buy them, which was not officially given," the ministry's press center told Interfax. "If there had been permission, no criminal case would have been started," they added.
The group's representative also stated that the latest charges are an attempt "by Russian officials to hamper the adoption of a Magnitsky bill in Europe."
Last year, the US introduced the so-called Magnitsky list – a law imposing asset freeze and entry ban on Russian officials implicated in the lawyer's death. Russia slammed the move as an attempt to interfere into its internal affairs and fired back with a blacklist of Americans who allegedly violated human rights.
Bill Browder has been charged in absentia of alleged tax evasion as part of a separate criminal case opened back in 2008 against himself and lawyer Magnitsky. The next hearing into the case is to be held in a Moscow court later this month.
Hermitage Capital Management was founded by William Browder in partnership with the late Edmond Safra back in 1996. By 2004 it became one of the biggest foreign investors in Russia, managing over $US 3.5 billion. The company was making a fortune, bringing Browder millions in revenue, but in 2006 it sold its Russian shares. Browder later explained the move was due to concerns about the fate of the fund and its employees. He stated that he did not want them to follow the footsteps of Mikhail Khodorkovsky. In 2005, the former Yukos CEO was sentenced to time in prison for fraud and tax evasion. However, he has been depicted as "a political prisoner" by many outside Russia.

You can share this story on social media: