Luzhniki proving Russia's sports and health center status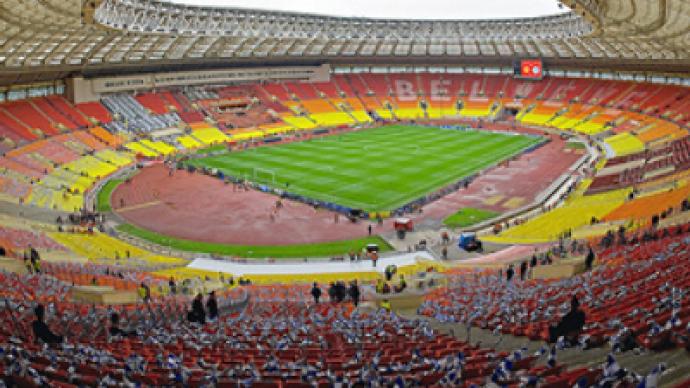 The Russian government has started an initiative to promote the development of sport and healthy living as a four-day forum kicks off in Moscow on Thursday.
This year Moscow celebrates the 30th anniversary of the summer Olympics, which were held here back in 1980. The country has changed its political course drastically since then but a healthy nation remains a priority for today's government as well.
And just like 30 years ago, Russia's main sporting venue remains in the heart of Moscow – the Luzhniki Olympic Complex – now the home of the first annual international sports forum.
"We want to show that Luzhniki is still very much alive today and meets the requirements of international sports federations. The main thing is that it can host various top level competitions in 45 different sport disciplines. We want to show to the forum participants that Luzhniki is the sports and health center of not only Moscow, but of the entire country as well," Vladimir Alyoshin, CEO of Luzhniki Sport Complex, said.
The forum's program includes conferences, congresses and various round tables which will be held from July 29 to August 1.
Besides the meetings of sport dignitaries, the forum will host the 2nd International Sport Film Festival.
And of course the calendar would not be complete without actual sporting events, many of which will be held at another Olympic location, the Krylatskoye Sport Complex, where the guests will be able to escape the soaring Moscow temperature.
President's Sambo Cup, Streetball World Championship and Canoe Sprint Championship are just a few sporting events which will take place during the forum.
The organizers expect over 6,000 people to participate, including past and present Olympic medalists, while the forum itself is expected to be visited by over 300,000 people.
You can share this story on social media: