Luxury life at expense of state medical treatment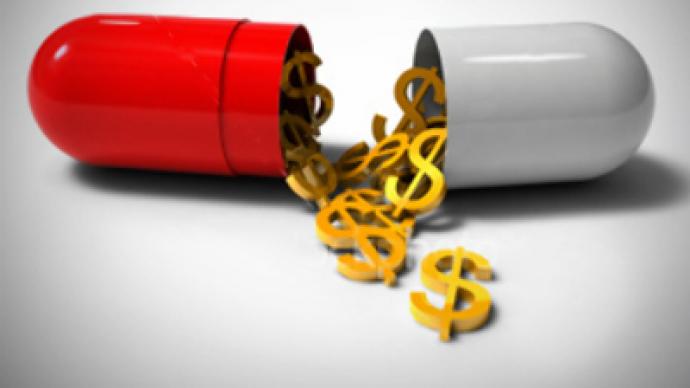 Eleven Russian federal officials are facing trial for the embezzlement of up to $900,000 worth of medical subsidies. Video evidence in the case shows senior state officials blatantly sharing bribes right in the office.
In 2006, when Russia was suffering from an extreme downturn in the healthcare sector, workers of the Federal Obligatory Medical Insurance Fund were enjoying themselves on holidays in exotic countries and buying elite real estate and vehicles. Millions of roubles were found in their offices and houses of the officials, reports Komsomolskaya Pravda newspaper.
The media has already dubbed the trial "the Grabbers Case."
The video tapes used as evidence in the proceedings in a Moscow court show top officials of the fund, its regional representatives and businessmen from medical companies giving and taking bribes and sharing the money right in the fund's office.
During the trial, fund officials attempted to use various explanations to the video footage, some were even saying they were counting the money collected for birthday and holiday presents.
According to investigators, the gang was transferring federal budget money for medicine for the regions only after they received, according to various sources, from 3% to 7% of the subsidy requested by the region.
The fund's employees, allegedly participating in the process, were getting bonuses "for good work" to their monthly salaries. What is worth noting is that these bonuses were twice the amount of the salaries themselves, reports the newspaper.
In total, eight regional fund representatives were involved in the financial affair, with one eventually standing trial.
Among the accused is an inspector from Russia's Accounts Chamber who was conducting the audit check of the fund, but hid the illegal activity of the bribe from disclosure.
All eleven are accused of abusing their profession, as well as giving and taking bribes.
All in all, from August 2005 till September 2006, the accused stole almost 28 million roubles (approximately $900 thousand) from the fund.
At that time the medical crisis was on the rise in the country. Drug stores and hospitals stopped handing out free medicine. "No money for purchases. Moscow isn't giving extra finances," regional medical officials were saying. The prices for basic medication rose three times.
Exactly at that time law-enforcement bodies got interested in the activities of the Federal Fund, and were very surprised at finding out that a handful of officials in Moscow had caused a total collapse in the country's medical sector.
You can share this story on social media: