2,300 tubes containing SARS virus samples missing in France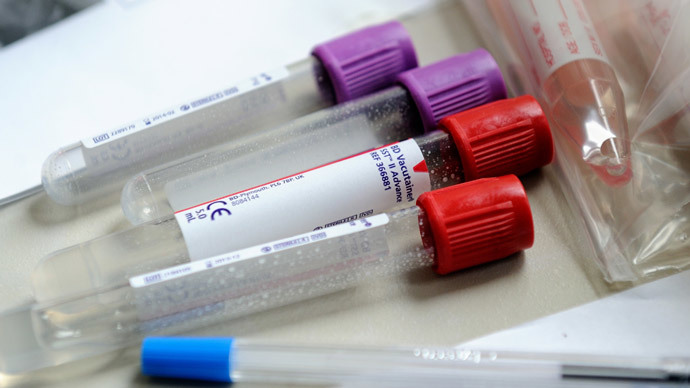 A major French biomedical research body, the Pasteur Institute, have launched an investigation into the disappearance of some 2,300 test tubes containing samples of the SARS virus. The loss was discovered during an inventory.
The Pasteur Institute filed a so-called 'complaint against X' on Monday over the lost SARS (severe acute respiratory syndrome) samples. According to French law, such complaints allow law enforcement agencies to investigate a certain case, without targeting specific individuals or companies.
The distinguished research body has also announced it has closed its P3 laboratory, where the samples of the potentially deadly virus were kept.
"Human error is the most probable reason, but we do not exclude anything," the Institute's Director General, Christian Bréchot, said, according to AFP.
The loss of the 2,349 SARS samples was announced by the research organization over the weekend. The institute's routine inventory procedures revealed the missing SARS test tubes. The internal investigation from April 8 to April 12 confirmed the disappearance.
The SARS virus has a high death rate, killing approximately 10 percent of those infected. In 2003 the virus killed around 800 people, mostly in Asia.
The symptoms of SARS are like those of acute pneumonia with the infected person running a high temperature complicated by various respiratory problems.
The Pasteur Institute emphasized the missing tubes represent no danger to public health.
According to the Institute's statement, "the tubes concerned have no infectious potential. Independent experts consulted by health authorities have qualified the risk as 'nil' in regards to available evidence and literature on the survival of the SARS virus."
The director of the institute later explained that a malfunction in the laboratory's stock freezer in 2012, led to the virus samples becoming ineffective.
Bréchot has promised a comprehensive inventory of the remaining dangerous samples in possession of the research organization.
"I am committed to the Pasteur Institute redoing an inventory of micro-organisms and toxins within about a month," he said.