Russian businessman gunned down in London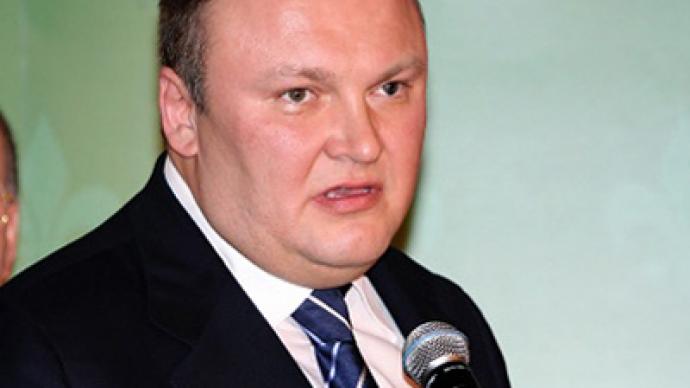 After being shot near his London home, a former owner of several banks in Russia and Moldova was hospitalized in critical condition. German Gorbuntsov was a witness and suspect in the attempted murder of another Russian banker in Moscow.
The incident happened on Tuesday in London's East End. The attacker, reportedly armed with a submachine gun, waited for the businessman near the apartment block where Gorbuntsov had lived for the past few years. The unknown fled the scene immediately after the shooting. Police are now looking for the man who was described as being white, about 1.8-meter tall, thin and wearing dark clothing.The media in Russia and the United Kingdom immediately began to speculate about the motives behind the attack.The Russian newspaper Kommersant refers to the banker's lawyer, Vadim Vedenin, who believes it may have a connection with the attempted murder of another Russian banker and the head of the Converse Group, Aleksandr Antonov. The businessman was attacked in Moscow on March 11, 2009, by three ethnic Chechens. Gorbuntsov was a witness in that case, and Vedenin assumes his testimony to Russia's Investigative Committee against his former partners may have become the reason for the attack.Gorbuntsov, who also used to own a Moldovan bank Universalbank, is currently on this former Soviet state's wanted list over allegations of an illegal bank takeover and embezzlement. His troubles in Moldova began with a series of lawsuits from a number of Russian companies for the total of US $5 billion. In March 2011, a local court ruled to arrest the bank's shares in a compensation of these lawsuits.Gorbuntsov's lawyer in Moldova, Valery Andronik, told Kommersant that none of his client's affairs in this country could have become the reason for the London attack. The motives are better to look for in Russia, he said."At least German [Gorbuntsov] himself told me once: 'Should I return to Russia, they will bury me'," the lawyer said.London's Metropolitan Police, meanwhile, said in a statement that detectives were treating the attack as attempted murder, which is "not thought to be gang-related". They also added that it was "too early to speculate" that the attack could be linked to the shooting of Aleksandr Antonov.For years, the British capital has been harboring Russia's numerous tycoons and other wealthy people of all walks of life, who chose to make London their new home and a safe haven for their capitals. The Chelsea football club owner and a former governor of Russia's remote Chukotka region, Roman Abamovich, is among them. In this connection, London was eventually nick-named by the press as "Moscow on the Thames".Many of those who received shelter in London, like tycoon Boris Berezovsky or Chechen warlord Akhmed Zakayev, are wanted back in Russia in connection with crimes. Britain has so far refused to extradite them, despite repeated requests from Moscow, adding in this way to the strained relations between the two states.
You can share this story on social media: