Litvinenko: MI5, MI6 death files ordered released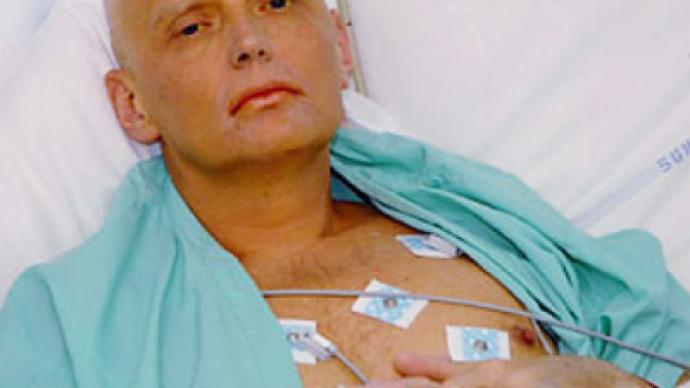 MI5 and MI6 have been ordered to declassify documents in the case of ex-FSB officer Aleksandr Litvinenko, who died in London in 2006 from radioactive poisoning. The papers are expected to shed light on Russia's alleged involvement in the matter.
The data request came from Dr Andrew Reid, the St Pancras Coroner, who is conducting an investigation into the death of Litvinenko, reports The Daily Mail.According to the newspaper, Dr. Reid agreed to review allegations that Litvinenko was killed because of his open criticism of Russia's Prime Minister and former President Vladimir Putin.The case "demands an investigation into the alleged criminal role of the Russian state," says Dr. Reid in his statement that has been leaked to the newspaper. "The inquiry will extend beyond the mechanical circumstances of death," reads the statement. "If Mr Litvinenko is shown to have died as a result of ingestion of Polonium 210, the public interest plainly demands an open and fearless investigation into the full circumstances; including how and why this fatal ingestion occurred."Dr. Reid specifically stressed that "any lesser level of inquiry would not command public confidence either nationally or internationally."Litvinenko died in a London hospital on November 24, 2006. At that time his death was attributed to Polonium-210 poisoning after the UK Health Protection Agency found significant amounts of the highly toxic element in his body.Shortly before he succumbed to the poisoning, Litvinenko blamed the Russian security service for his death.The British Prosecutor General has put the blame for Litvinenko's death on Aleksandr Lugovoy, a former Russian FSB officer and now a Russian parliament member, and two Russian businessmen, Dmitry Kovtun and Vyacheslav Sokolenko. The three men met in Litvinenko's room at London's Millennium Hotel, three weeks prior to the former FSB officer's death.After Russia refused to extradite Lugovoy in May 2007, citing the Russian Constitution that forbids its citizens from being extradited to be tried in foreign countries, the case was frozen and was renewed only last October.For the new probe Litvinenko's widow Marina came forward, disclosing information that her late husband had been a British agent helping to "combat Russian organized crime in Europe", who was paid "tens of thousands of pounds" for his services. Marina Litvinenko announced that this disclosure came in the name of transparency of the investigation. She has also accused the Russian government of funding the defense fees of Andrey Lugovoy. Lugovoy has denied all accusations of his involvement in the murder, in turn accusing self-exiled oligarch Boris Berezovsky and his associates of masterminding and executing Litvinenko's killing. Lugovoy went as far as accusing British intelligence of aiding Berezovsky. He did not rule out, however, that Litvinenko became a victim of his own carelessness while performing an intelligence task.The story got a new spin with the release of The Phony Litvinenko Murder by media business analyst and consultant William Dunkerley. Published in November 2011, on the fifth anniversary of Litvinenko's death, the book largely blames the press for blowing the case out of proportion. Dunkerley's work is based on a thorough analysis of the Litvinenko murder media coverage. The author reports finding many disparities between news reports and uncovered facts of the case, describing how major media outlets failed to check facts, and ran with stories that were merely speculative.For instance, the notion that Litvinenko had been poisoned with Polonium was reported extensively by the media. Dunkerley, however, contacted the coroner's office seeking clarification, and learned that in fact no certification had been issued as to the cause or manner of death. Officially, it has not been settled that Litvinenko's death was a homicide, or that he died from Polonium poisoning. But now, with the possibility of MI5 and MI6 files being declassified, new unexpected details of this spy thriller could be made public.
You can share this story on social media: