Endangered lion tamarin born in UK zoo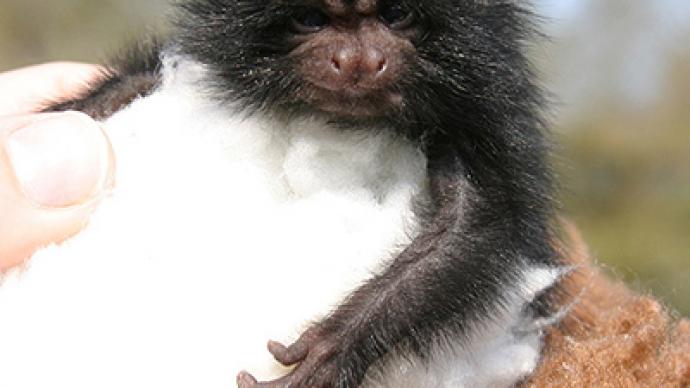 A baby black lion tamarin monkey has been born in a wildlife park on the island of Jersey, United Kingdom.
The adorable endangered male baby monkey is the first born in captivity outside of Brazil in eight years.He was named Francisco after the Head of Durrell's Veterinary Department,  Francisco Javier Lopez, who delivered him.The newborn rare monkey is said to be an incredibly important step for the European Endangered Species Program. His mom Roxanne previously lost two babies. So far both mother and baby are doing well. Now specialists from the zoo are teaching him to lap milk from a dish.  Francisco's parents are mother Roxanne and father Fluffy, both from the Jersey zoo. The black lion tamarin species is threatened by the shrinking of its original habitat in the Brazilian forests. Jersey was the first zoo to breed the species successfully.
You can share this story on social media: