Camel "Pharaoh" comforts Siberian mourners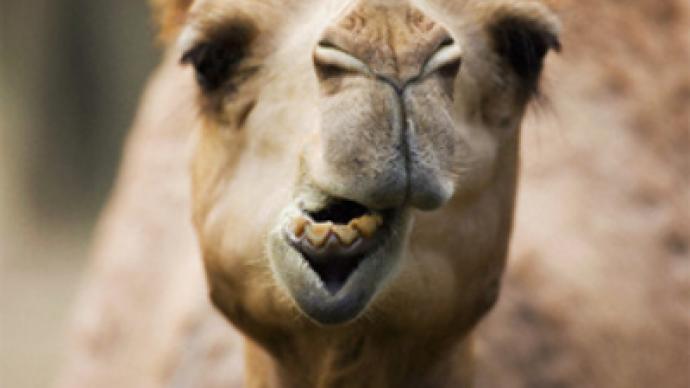 In one Siberian crematorium, management has adopted a camel in order to calm visitors and create a meditative atmosphere in the place, according to "Siberian News Agency". The name of the new staff member is "Pharaoh".
"When I saw this tranquility, this soporific look and regularity of movements in the snowy desert, I realized that this animal should live in the park of the columbarium," said Sergey Yakushin, director of the crematorium, adding "this is necessary for those who arrive in the park to remember the relatives."
At first sight it seems like Siberia is not a comfortable place for a "ship of the desert". However, Yakushin noted, "Our camel is unpretentious. He has Mongolian origin and is adapted to hard Siberian conditions. He can eat hay, which can also serve him as bedding. Instead of water he can consume snow. "
According to the director's words, he has had ideas to buy a bear, a monkey, a donkey and several horses. "But in this case, the columbarium's park would look like a zoo, and this important psychological effect would disappear," the director added. That is why he decided not to pursue this enterprise.
However, within the next few days not only a camel, but also an open-air cage with squirrels will delight visitors' eyes.
You can share this story on social media: