From Libya to the world: Egypt makes its biggest arms bust ever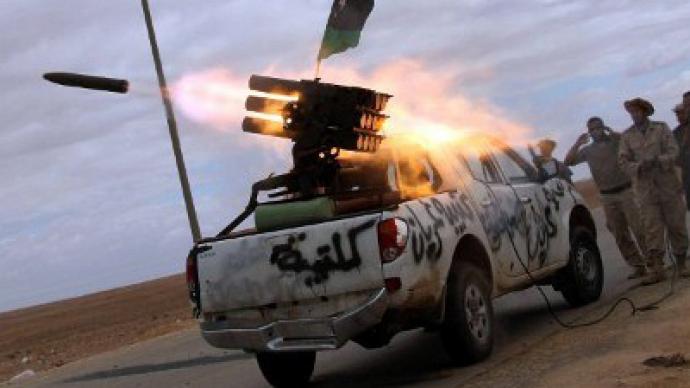 Egyptian security forces have made their biggest ever smuggled arms bust, intercepting over 120 rockets and other supplies. The seized weapons, presumably on their way to the Gaza Strip, originated in neighboring Libya, smugglers say.
Three people were detained in a counter-smuggling operation covering four provinces along the Mediterranean coast, Egypt's Interior Ministry said on Sunday. The weapons found in two vehicles and several caches in the western port of Damietta included 120 surface-to-air missiles, 30 ground-to-ground missiles, 15 Grad rockets, 25 anti-tank grenade launchers, TNT and navigation systems.  The detained men say the weapons come from Libya and were meant to be delivered to the Gaza Strip via the Sinai Peninsula.  Gaza is currently controlled by the Islamic resistance movement Hamas.Libya's ransacked weapon's depots have remained a major security concern for the region.    Egypt security forces say that since Libya's leader Muammar Gaddafi was toppled last year, smuggled Libyan weapons have been pouring into various destinations via Egypt. In a similar incident this past April, Lebanese authorities detained a ship carrying several containers of Libyan arms.  The weapons were presumably intended for the Syrian Free Army, an opposition group involved in a ground conflict with regular forces in Syria. In Algeria, two weapon caches were found some 40 km off the Libyan border two months ago. Libya's interim government has warned that instability in the country which followed the regime change could result in Muammar Gaddafi's arsenal falling into the hands of various terror groups, especially Al-Qaeda.
You can share this story on social media: