Russians evacuated from Libya reach Malta on ferry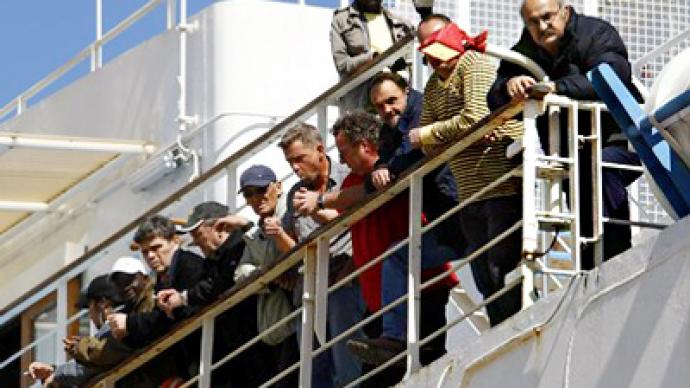 The ferry Sveti Stefan II with 397 people on board, among them 126 Russians and 21 CIS citizens, has reached Malta.
A plane has been sent to transfer people from Malta to Moscow. They are due to arrive in Moscow on Wednesday afternoon.Russia's Emergencies Ministry is carrying out a large-scale evacuation of Russian citizens from Libya on President Medvedev's order. Since February 22, the Emergencies Ministry has organized seven flights, five from Tripoli and two from Sirt, having evacuated 510 people, with 341 citizens of Russia among them.One more plane is scheduled to head for Libya on Sunday.Russian citizens have mainly worked in Libya for Russian oil companies and Russian railways (RZhD).
You can share this story on social media: