Libyan opposition leaves US without official recognition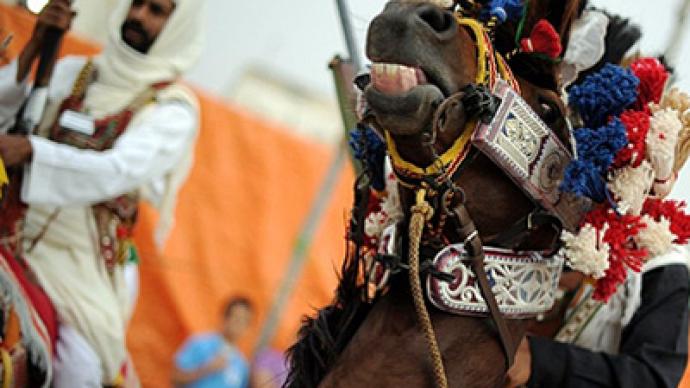 Representatives of the Libyan opposition have left Washington disappointed after their efforts to achieve diplomatic recognition and financial backing failed.
The second-ranked political leader of the National Transitional Council (NTC), Mahmud Jibril, held talks with US National Security Advisor, Tom Donilon, in the White House. But he did not get a chance to meet Barack Obama, despite speculation that the president may informally drop by at the negotiations. The US stopped short of awarding full diplomatic status to the country, suggesting that it is up to the Libyans and not the outside world to choose their leaders.The White House could only express their "overwhelming support and sympathy" for the opposition and call the NTC the "legitimate" voice for Libyans in their battle against Muammar Gaddafi's regime. Financial aid was not forthcoming either, despite the opposition finance minister, Ali Tarhouni, expressing how desperate the need was for food and medical supplies.The White House is working on legislation that would allow some of the $30 billion in assets seized from Gaddafi to be funneled to the rebels."The problem with me is time," Tarhouni said, according to Bloomberg. "We are at war. People are dying. It's not a question of waiting it out a month or two. I need money yesterday; I need it a week ago."Meanwhile, Washington says the air campaign is fulfilling its UN mandate and will continue for as long as the Libyan leader targets his own people.This comes as Gaddafi's government claimed 11 Muslim clerics were killed by a NATO airstrike in the east of the country on Friday.
Anti-war activist John Rees says any revolution is doomed to failure when the government turns to Western countries for help."The US is interested in stopping the revolution, not helping the revolution," Rees declared. "I think the intervention was meant to corrupt and control the revolution and not to give it any real life of its own, or any capacity to actually alter the situation in Libya. The objective of the US is to keep the rebels on a very short leash and not to allow them any real independence or autonomy and to use them for US foreign policy ends. The rebels were naive if they ever believed that the West was going to extend an open hand toward them. As soon as you start appealing to the imperial powers for assistance, they are going to demand a price for that assistance."
You can share this story on social media: