'Violent chaos': Libya in deep crisis 2 years since rebels took over
On this day two years ago, Libyan rebels were transferring their government to Tripoli. However, the anniversary is marred by an acute parliamentary crisis, a severe economic slump and the country becoming the main base for Al-Qaeda in the Maghreb.
August could have been a month of festivities in Libya, marking the watershed in the rebels' fight against Muammar Gaddafi, who had to flee Tripoli. Even though it would still be two months before the fugitive dictator was captured and brutally killed, the insurgents celebrated their victory and had their government transferred from the cradle of the revolution, Benghazi, to the capital.

The euphoria of the revolution has all but gone now, as Libya finds itself mired in deep political crisis as well as economic turmoil.

"We do not feel the taste of happiness, security and stability," a resident of Tripoli is cited as saying by Libya Herald, "nor did we have any benefit from the government. People are now feeling insecure and live in fear because of killings that are being witnessed all over Libya."

The government's ruling Justice and Construction party, controlled by the Muslim Brotherhood movement, has been facing tough confrontation with the opposition.  Fearing the Egypt-style scenario, the president of congress, Nuri Abu Sahmain, had militias allied to the Brotherhood summoned to the capital.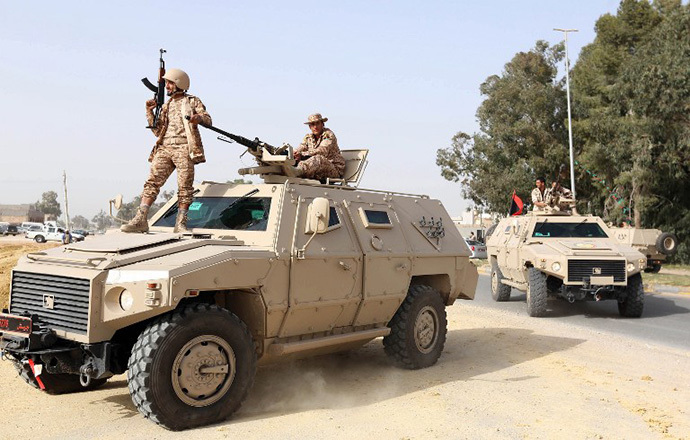 The main opposition party, the National Forces Alliance, which mostly consisted in anti-Gaddafi rebels, has announced the suspension of its political activity in protest against the move.

"I am not sure that it will be right to assume that there is a government in Libya. There is no army, no police, armed militias are in control. There is violent chaos," Yehudit Ronen, professor of political science at Bar Ilan University, told RT.

Human Rights Watch (HRW) says a wave of assassinations has killed dozens of politicians, activists, judges and members of security agencies.

"At least 51 people have died in a broadening wave of apparent political assassinations in the cities of Benghazi and Derna in volatile eastern Libya. Authorities have not prosecuted anyone for these crimes," an HRW report of August 8 states.

Militias, representing diverse interests have impacted decision-making in Libya. Earlier this year armed groups held the Libyan Foreign Ministry and the Justice Ministry besieged, pushing through the Political Isolation law, according to which Gaddafi-era officials were denied the right to be part of the new government.

"All we hear is very troublesome, because we hear about clandestine detention centers, detention centers that are run by militias that are not accountable to anybody," Juan Mendez, UN rapporteur on torture told RT.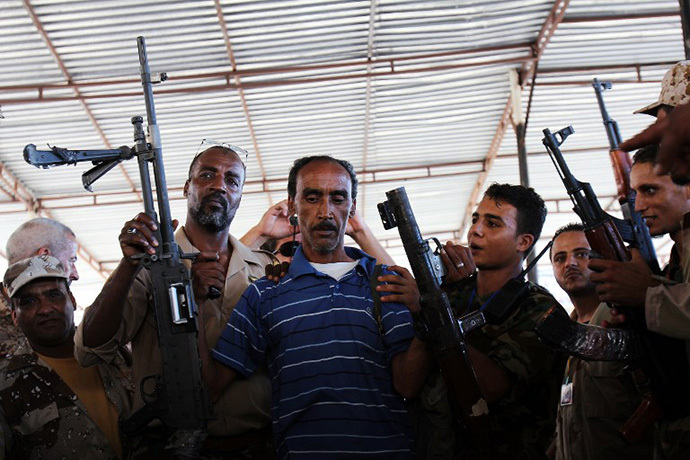 Unable to cope with militias the government has reportedly turned to Gaddafi-era surveillance techniques, according to anonymous officials the Wall Street Journal.

With all of these troubling reports coming out of Libya, there's quite an optimistic vision of the situation though within the General National Congress (GNC).

"Now we have improved dramatically. We have security committee for Benghazi. We have a special committee in the GNC that's dealing with the Human Rights Watch," said Suleiman Awad Faraj Zubi, a member of parliament, in an interview with RT.

However he admitted that the government did "have a lack of power on the ground in certain areas."

Those must be the areas voicing their desire to break away from Libya as Cyrenaica and Fezzan, which are seeking autonomy. Both of the regions possess oil reserves, which could be blocked if the breakaway spirit prevails.

Two years after Gaddafi regime fall the country's constitution is yet to be adopted. There are fears that once finally in place, the constitution will fail to address the needs of all of the diverse communities within the country.

"Libyan society consists of Arabs, Berbers and Tebu, so the constitution should represent all segments of Libyan society and if any group of Libyan society is ignored, then this means exclusion,"  Najmi Maylowd, Berber protestor told RT.

Earlier in August the Berbers stormed the Libyan parliament to protest against what they believe is their marginalization. The Berbers – who make up 10 percent of the population – fear their language and culture are not going to be protected by the future constitution. On July 25, Berbers shut down a gas pipeline, going through their territory in the western district of Nalout.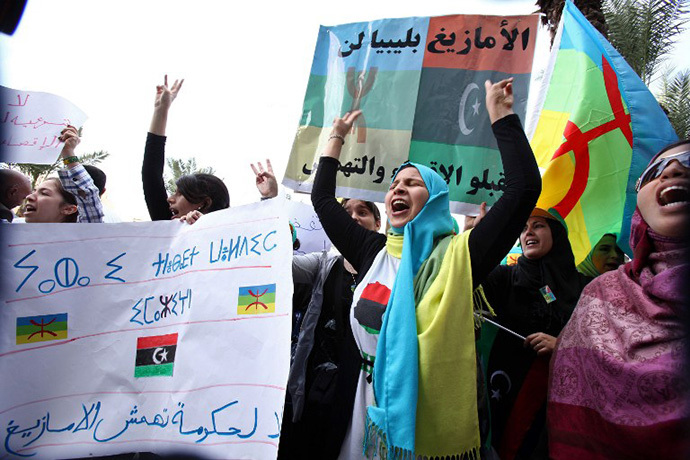 Meanwhile, work at Libya's oilfields and ports have been regularly paralyzed because of sporadic strikes by security guards.

"Libya has lost $1.6 billion in oil sales since July 25 until today," Oil Minister Abdelbari al-Arusi was cited by Reuters on August 16.

Libya's Prime Minister Ali Zeidan even promised to use military force to prevent striking at the country's main ports. Libya's two main crude oil terminals have however remained shut, which means the country's economic recovery after the 2011 unrest has been derailed.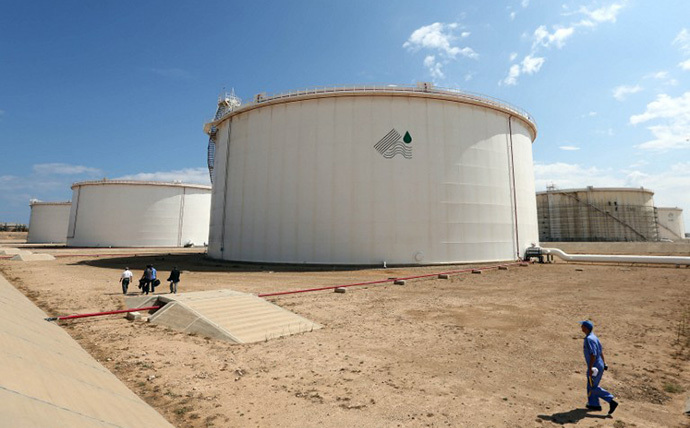 And as if economic turmoil and infighting weren't enough, reports emerged of Al-Qaeda making Southern Libya its new base of operations, following its members being ousted from the nearby Mali, following the French intervention to fight the Islamist insurgency there.

At least that was what an anonymous top Libyan intelligence official said in an interview to The Daily Beast.

"Libya has become AQIM's [Al-Qaeda in the Lands of the Islamic Maghreb] headquarters," the intelligence source was cited as saying.

Abayomi Azikiwe, editor of the Pan-Africa Newswire, predicts that the instability in the post-Gaddafi Libya will only get worse.

"This kind of revolution has been detrimental to the wellbeing of the Libyan people. What we've seen over the last few years is a total disruption of Libyan society. There's no plan for the national restoration of Libya. Many of the key political players involved in an attempt to run Libya right now are divided over tribal, regional as well as political levels," Azikiwe told RT.

"And until the general national council government there reigns in the malicious and tries to bring about some type of national reconciliation process, the economic decline and consequently the social instability will intensify." 
You can share this story on social media: